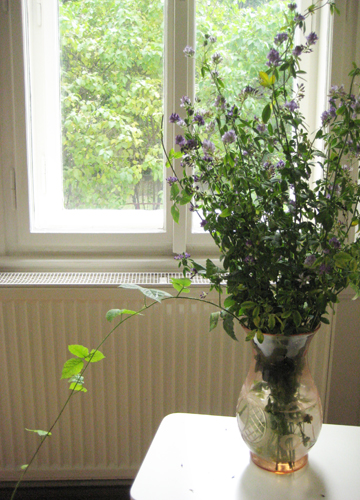 At the language school where I've done a bit of teaching here in Prague, the owner, Ivana, always has a lovely bouquet in the entrance. Sometimes it's a bunch of what look like backyard flowers, sometimes it's a big spray with leaves and branches. Always very earthy, you know?
I've complimented the arrangements more than once, and Ivana always seems to get a kick out of how much I like them. Recently I found out why.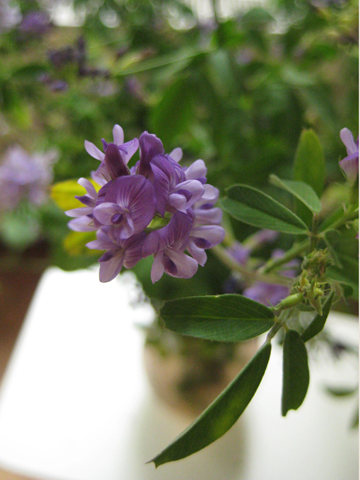 I was complimenting the latest arrangement when Ivana's husband (with his funny, thick Czech accent) popped his head into the conversation to declare, "Zey are cry-sees flowers!"
Prior to the recession, Ivana bought flowers from a shop every week. But since the crisis (as it's called here), she's been gathering big handfuls of greenery from various places… the courtyard, her father-in-law's backyard, the running track down the street. I just love them!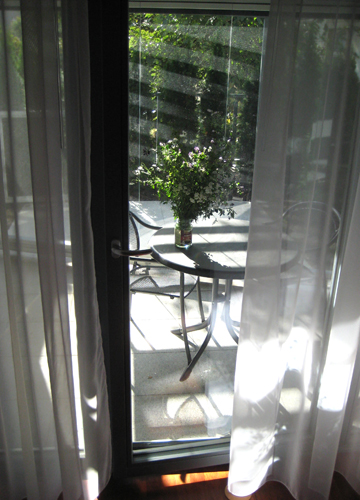 I love them so much, Ivana had a bouquet of crisis flowers waiting for me next time I came in.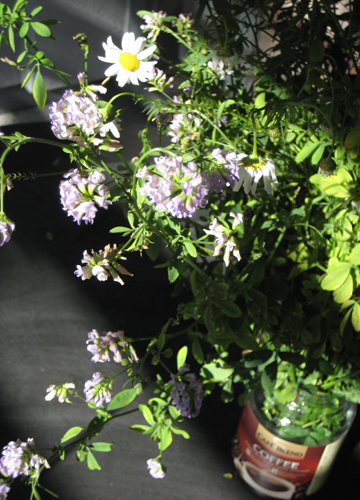 Don't they look stellar on our patio? In the "crisis" vase I had on hand?