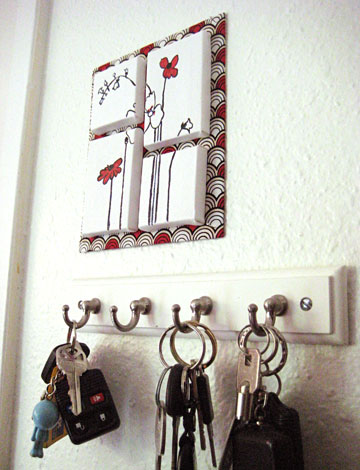 I pretty much hit jackpot. Not only did I pick the swellest guy on the planet to snag as my own, he came with a swell family. One of my favorite inherited in-law traditions is the Christmas stocking stuffer gift exchange.
Here's da rules:
Don't spend more than $2 per person.
Buy something for everyone.
Wrap them haphazardly (which took training… I really wanted to put everything in nice neat boxes with decorative bows).
Jam them in the appropriate stockings when no one is looking.
Then on Christmas morning we take turns opening our two-dollar treasures, and trying to guess who they're from.
Well, this one was easy. Last Christmas the aforementioned super-swell husband gave me the world's tiniest canvases, and I knew right away they were from him. Okay, actually, I can't remember if I guessed him right away. I may have guessed my sister-in-law. But the canvases were from my husband because he's swell. They're so tiny, I just want to pinch them and hug them and love them and keep them forever. So cute! Now what the heck do you do with two-inch canvases?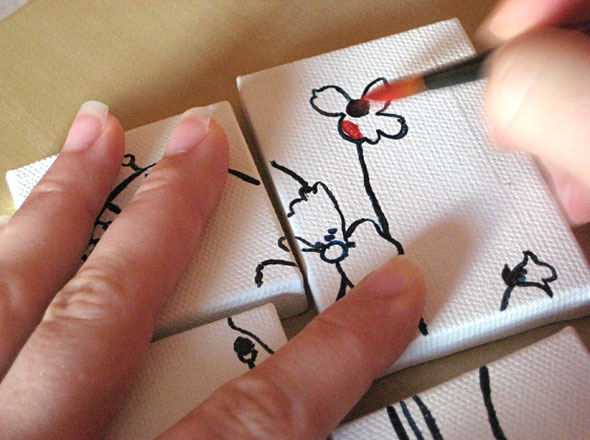 I saw this design on the tag of a shirt and thought it would make perfect tiny art. So during a painting date with my painting buddy, Naomi, I daintily brushed on the flowers.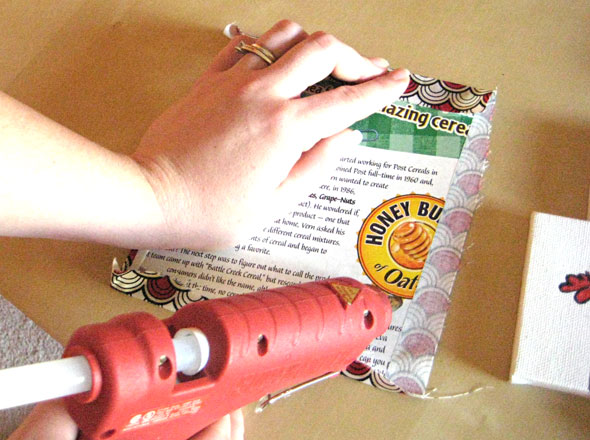 Then I created a background to pull them all together by wrapping fabric around cardboard from a box of Honey Bunches of Oats (Love that stuff. With almonds.).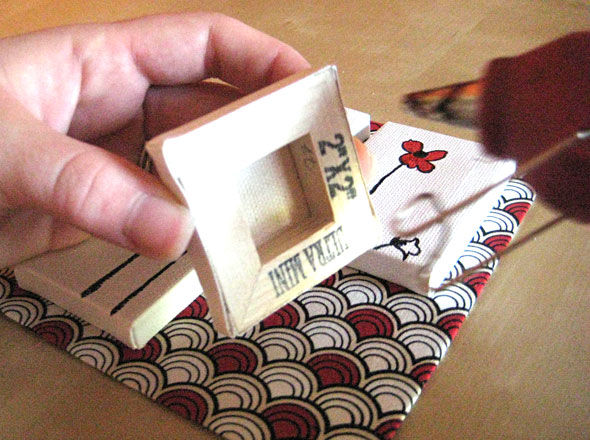 Then I just hot-glued the little suckers straight to the background.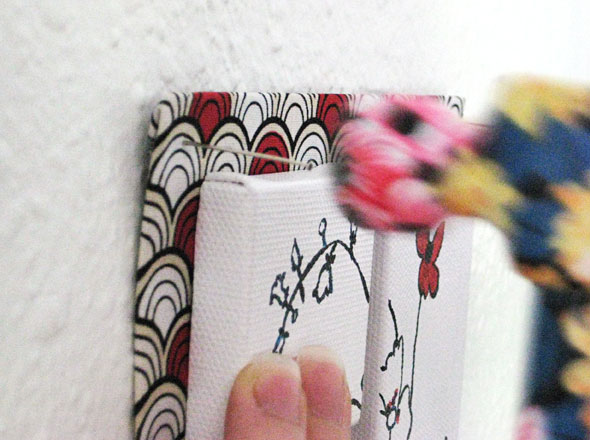 I used plain straight pins to tack the whole thing to the wall above our trusty key hooks (using my trusty girl-hammer).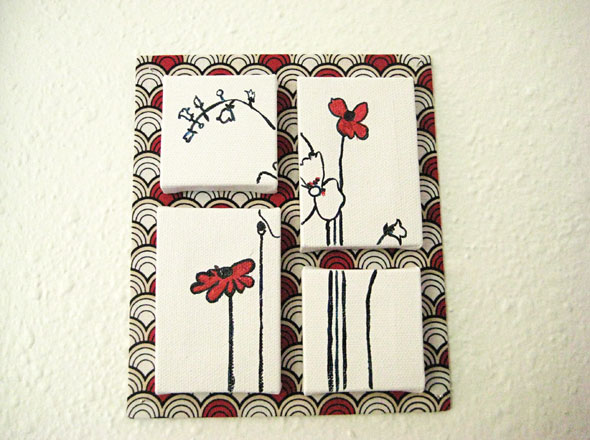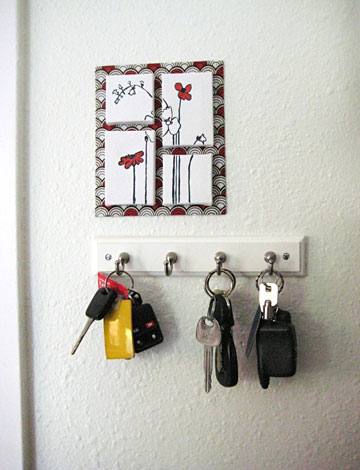 Something sweet and small like this would also be great above a light switch, but since that's my new favorite place to hang things, I've pretty much used up all that real estate around here.