It's possible I have an obsession. I love handmade, wearable flowers. I blame my friend, Angela. I learned more about accessorizing from her in one week in Prague than in my whole lifetime.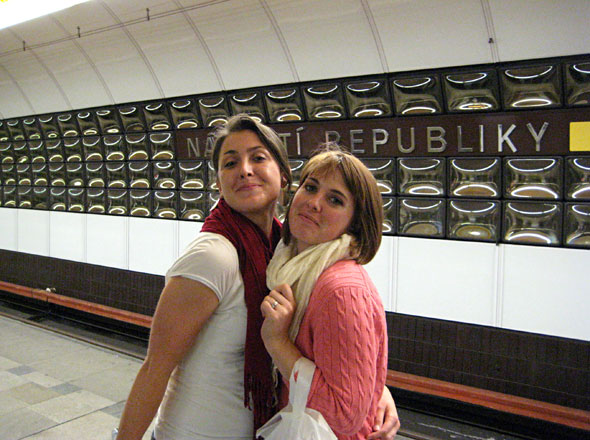 Scarves, beads, bracelets, … FLOWERS! I now have 12 wearable craft flowers bookmarked, and counting.
I made the blue and yellow flowers at a crafting party hosted by the lovely Robie Dodson. Everyone else was making adorable felt-applique monsters and owls on kiddie clothing. But me… I made something pour moi.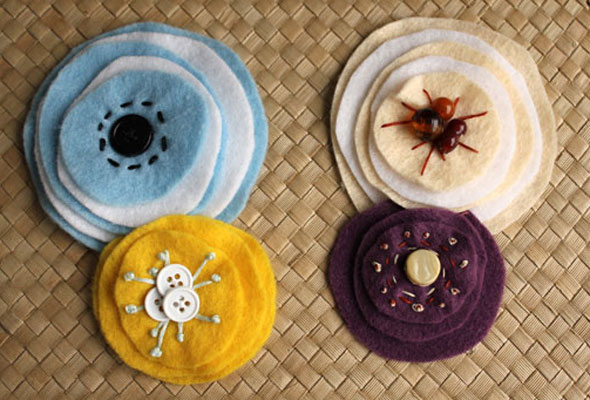 And since Angela is my accessories mentor, I made some for her.
They're so simple! Just cut circles out of felt in decreasing sizes, tack them together with thread, and embellish!
Buttons, beads, interesting stitching with embroidery floss.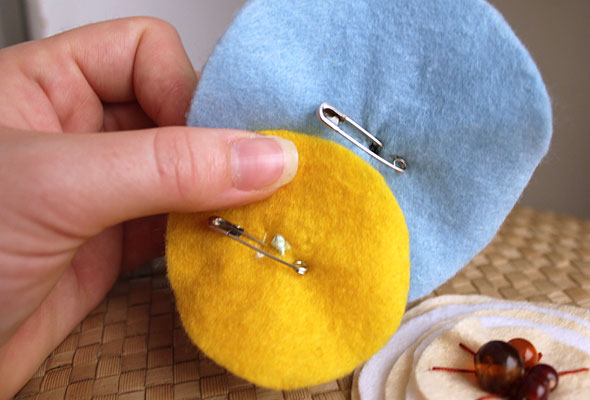 Then I just stick a safety pin or bobby pin in the back, and call it done.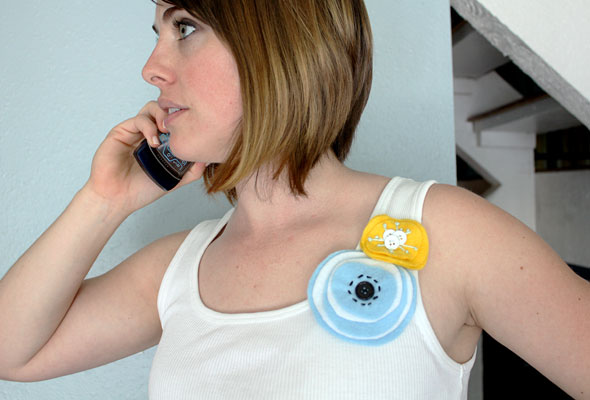 Accessorize shirts, so you look good on the phone.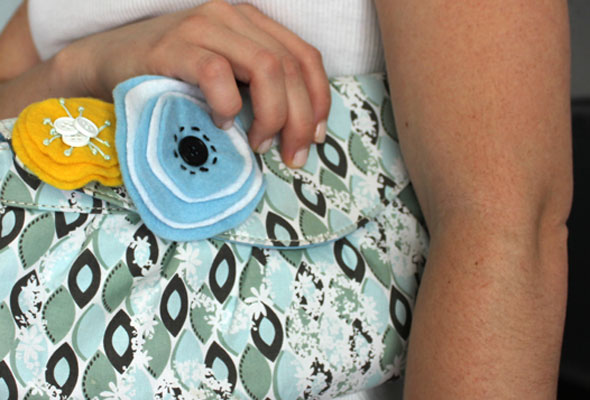 Clutches because your friend Sara did it and you thought it was cool even though the only casual clutch you have is too busy for more bling. Or is it?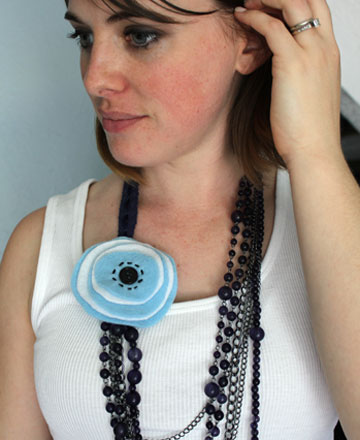 Necklaces, because six strands of beads and chain are never enough.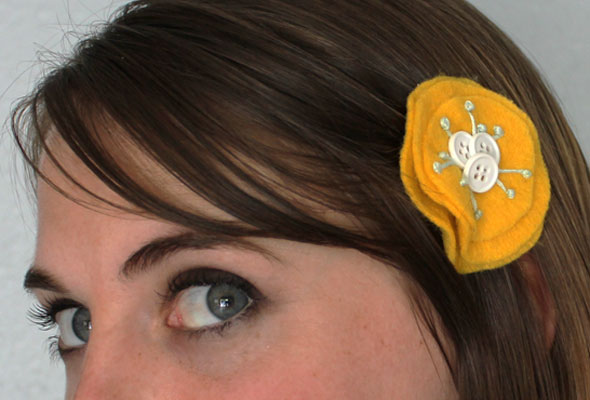 Hair-dos, so you look like you made some effort even though you didn't shower much less fix your hair.
If you think these are fun, here are all the flowers I'm going to make some day. And then I'll wear them all at once.