It always seems to me people who have fabulous fashion sense should also have super decorating powers, and vice versa. You know, style all around.
But I'm proof it doesn't automatically work that way. Trying to put together an interesting outfit wears me out (pun not intended because mine never are). My style sensibilities seem to all be funneled into decorating walls and floors and bookcases.
So instead of showing off some eye-catching outfit combo I've created…
Look at the clothes rack I styled!
Our 100+ year old Prague flat is a little lacking in drawers and closets, as in, there are zero of either. In lieu of a closet, we have a free-standing wardrobe. While my husband and I could cram all our hanging clothes in together, sharing is overrated.
After collecting photographs of fabulous hanging clothes racks on my Closet Dreams pinterest page, I saw the potential of an open clothes rack to be functional decor. Now my husband's clothes are in the wardrobe, and mine are on a standing clothes rack.
I treated it like its own little design challenge, trying to style it to be something I enjoyed looking at.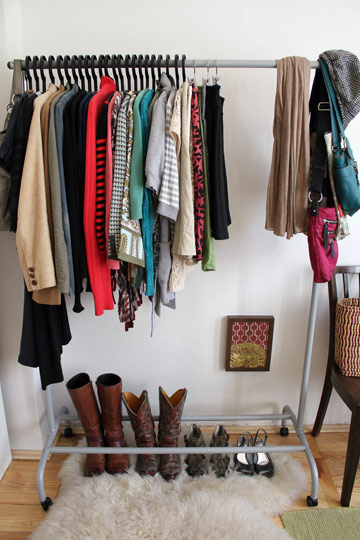 I added my doily art in an unexpected place.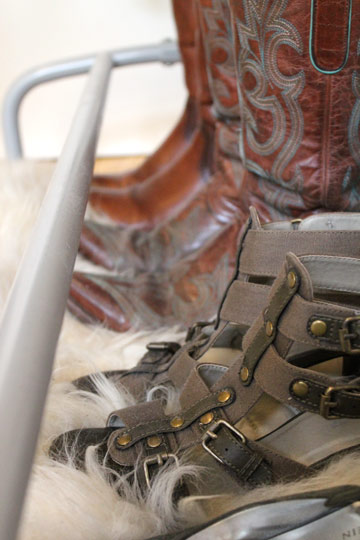 And threw a sheep skin down for a glam shoe mat. Voila! I have my own little boutique in the corner of our bedroom. Now I just need someone to take me shopping so I can fill it with fab outfits!