Because I'm both thrifty (cheap) and crafty, I like to give handmade gifts. So for my bff/sis-in-law's birthday, I made pillows for her new baby. And my Mummy helped.
Here's Mum sewing a pillow closed for me, with a smashing hot pink manicure.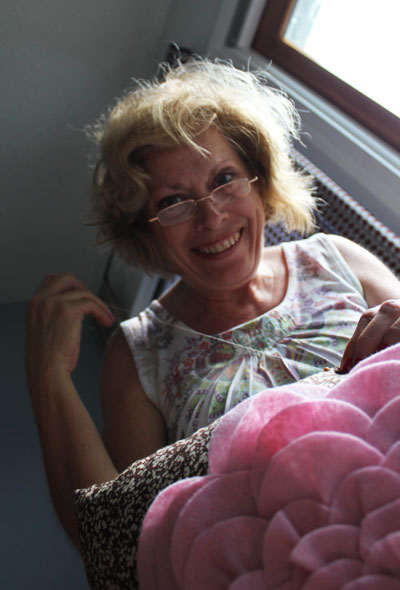 Here's Mum beautifully side-lit while she continues to sew a pillow closed for me.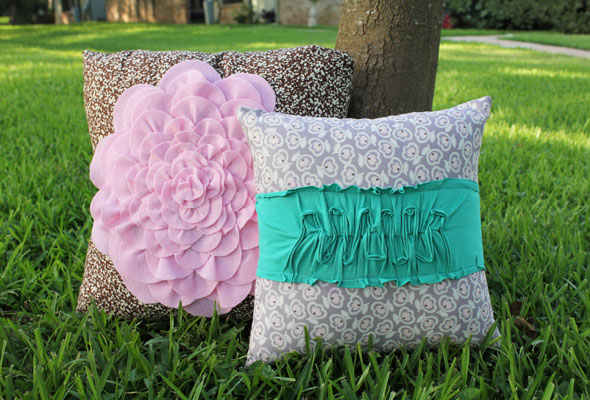 And here are the finished products, that I swear I worked on, too.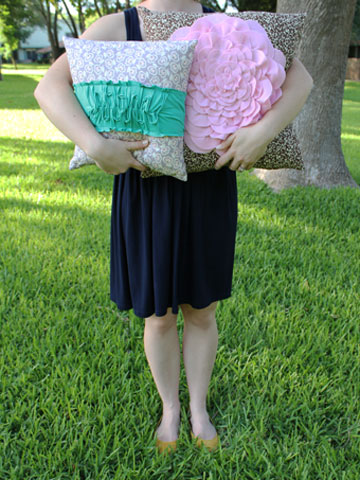 See? I'm holding them. Proof that I contributed. I did.
And here's Mum holding the baby whose room the pillows are now in.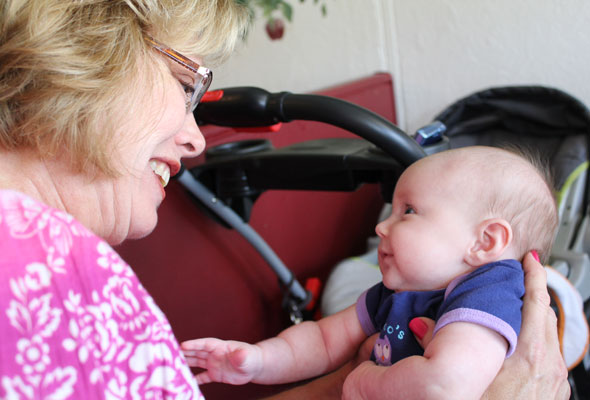 Here's Evelynne laughing at the joke she just told Mum.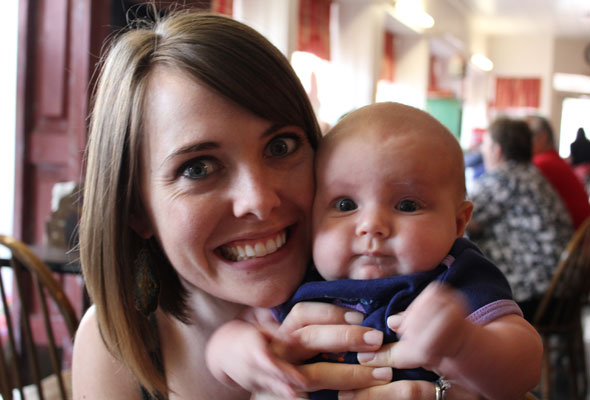 Here's me holding Evy (my niece) whose room the pillows are now in. Aren't babies fun? Evy's going to love her Aunt Amy.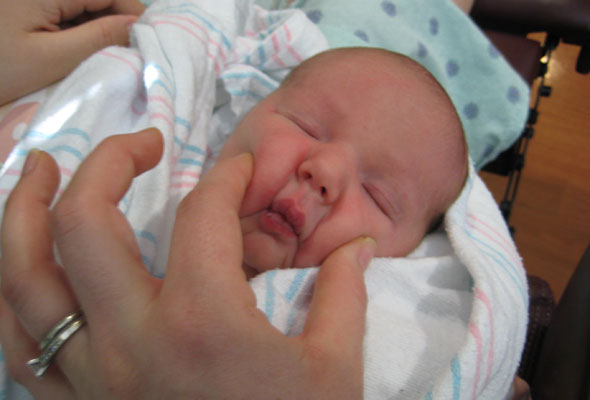 (She has lots of this to look forward to.)
Oh! And the pillows. I think they turned out pretty fun, too. For the small one, I cut the front off a favorite tee I ruined with a snag. And for the petal pillow, I followed this tutorial from Cluck. Cluck. Sew.