I don't care… color me organized, and call me boring. I'm still excited about my new pickins' of up-cycled food containers in our new country!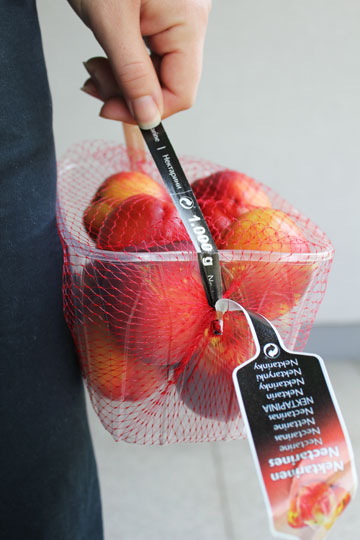 The fruit here often comes in these nifty little plastic bins, and I've found plenty of good uses for them once they're empty.
To containerize my dish soap, sponge, and sink stopper.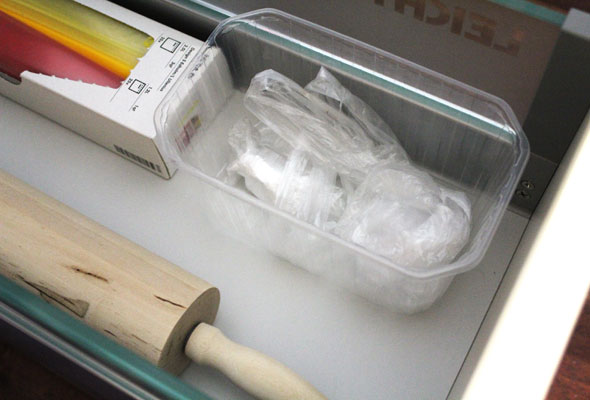 To corral empty produce bags (I wrap stinky meat packaging in them before tossing).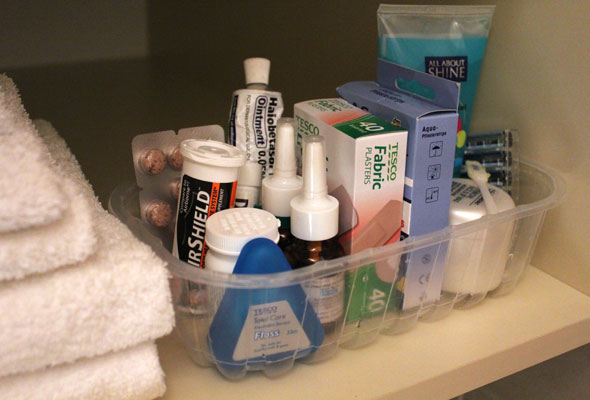 To create some order in our bathroom cabinet.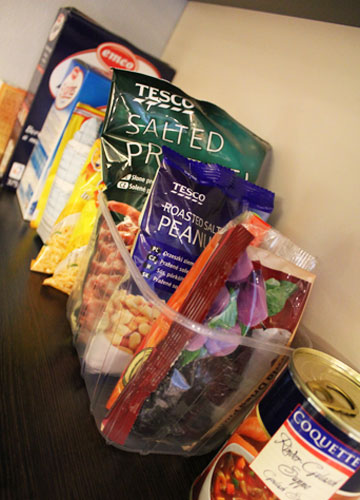 And to neatly store bags of food (which seem to be more popular here than boxes of food).
And now if you'll excuse me, I have a hankerin' for a nectarine.