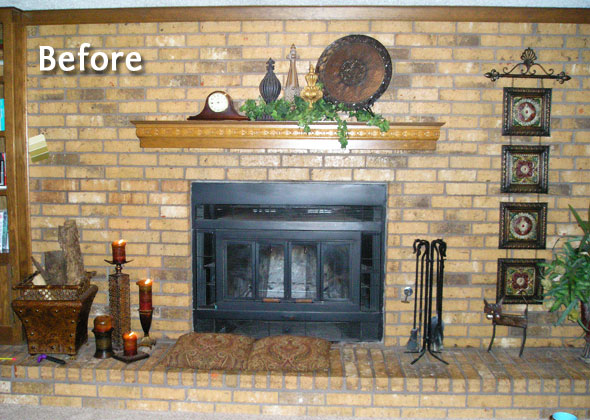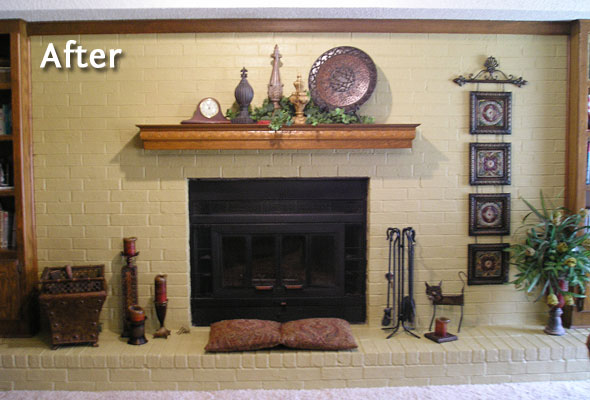 I like yellow, I like brick; but I don't like yellow brick in my living room. So after 5 years of looking at a yellow brick wall I decided to paint it…yellow. It is now a slightly darker hue than the other walls and really opened up and gave the whole room a fresh, coordinated look.
First I primed the brick so the color of the paint would be true. Then I brushed on the paint (I decided to use a brush rather than rolling on the paint because there were lots of little holes and crevasses where a roller may not cover). Invest in a quality paint… it covers with one coat – I used less than a gallon!
Note from Amy: I just have to say, my Dad was a total skeptic about this project. He's a bit of a brick purist. But guess who still, weeks later, daily comments on how much he loves it? Mmm hmm. My momma knows how to decorate. I particularly love how her decor pops so much more now!