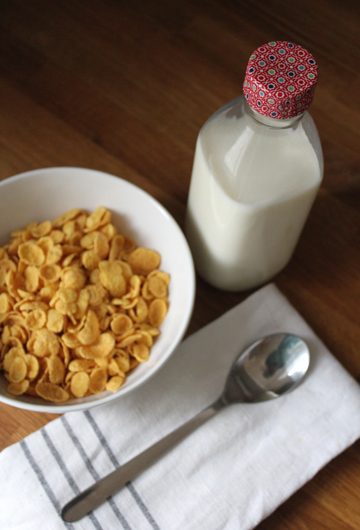 Doesn't milk poured from a glass bottle sound 1950's-fabulous?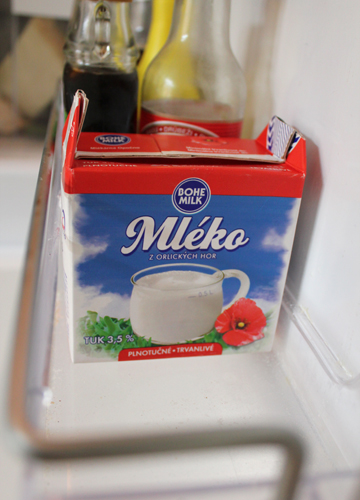 Plus, the milk I buy here in Prague comes in cartons, which always end up sploshing around and accumulating little piles of milk flakes in the fridge.
So I thought a milk carafe was in order, but of course I didn't want to spend money on one.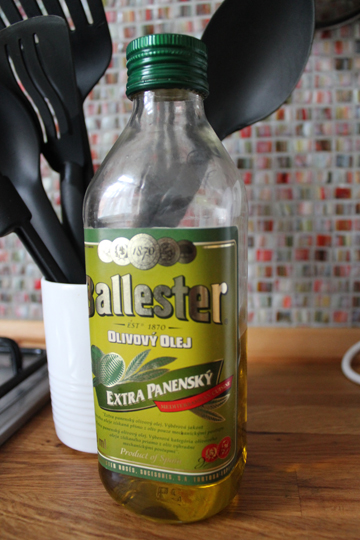 Olive oil to the rescue!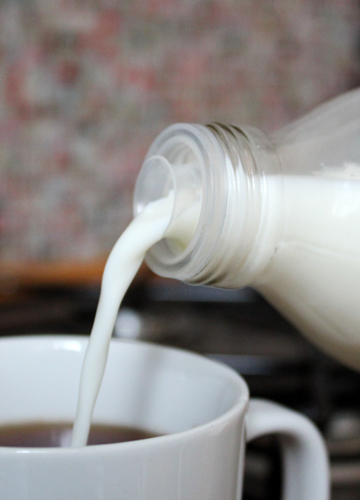 It's the perfect shape, it has a lid and a nice pour spout,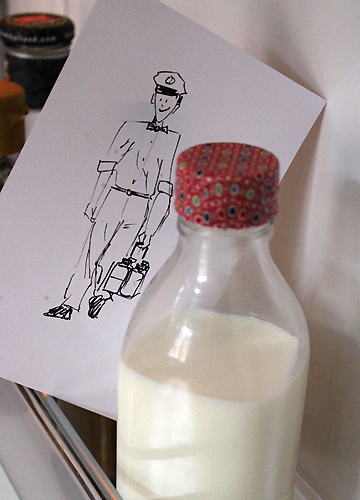 and it makes me feel like it was just delivered by the milkman.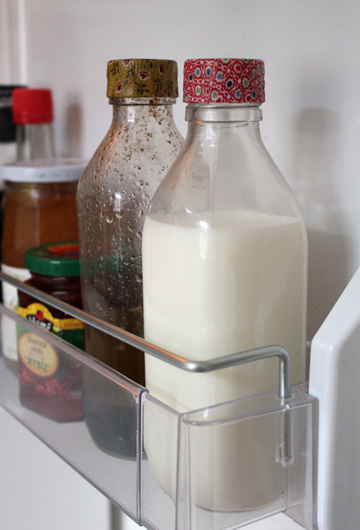 Then I realized the second olive oil bottle I emptied about two weeks later (maybe I need to cut back) was perfect for my homemade salad dressing!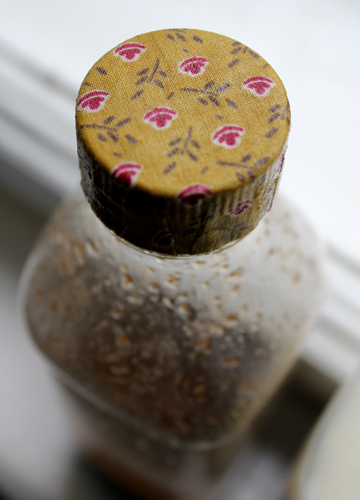 I covered the lids with fabric and mod podge, inspired by this great tutorial from design*sponge. (My only advice on this tutorial is not to overlap the fabric/paper inside the lid too much because you'll cover the threads and the lid won't screw on easily.)
So Milkman, you can't have your bottles back now. I've decorated them. But you can come in for coffee.