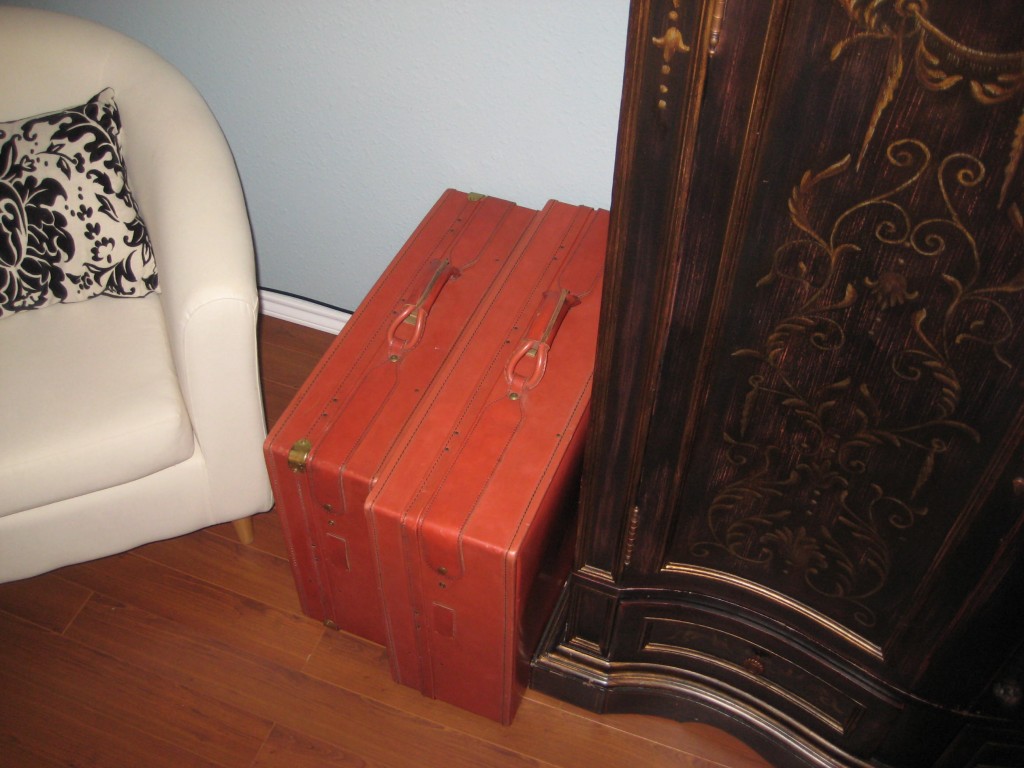 Solution 1: Rubbing Compound
If it's leather, it's no match for my daddy — a weekend cowboy. He bought a can of saddle soap from the grocery store and started rubbing. It worked, but he discovered rubbing compound (which polishes out minor scratches on car finish) required even less rubbing. So if you have any leather to buff, hit the automotive section.
Solution 2: Display and Storage
The set predates wheels, and there's no way we're lugging these things around an airport. And they're certainly too awesome to stash away and never see, so I was inspired by this photo of the new Restoration Hardware flagship store (via Apartment Therapy), and housed them in the living room. Badda-bing! Handsome storage for DVDs right next to our TV armoire. Oh, and the third piece is a makeup case (not shown) in which we now carry our video camera.