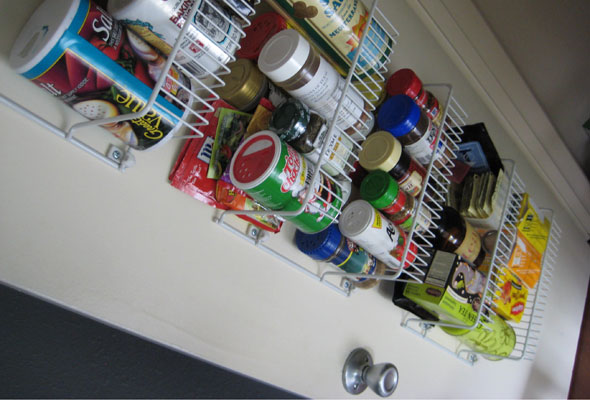 If you have a pantry door, lemme tell ya, the inside of it is great for storage!
These mountable shelves are easy to find at home and hardware stores, and pretty sturdy. I store baking supplies, extra spices and teas in mine, keeping the littler things in order with smaller tins and tupperware.
Just this morning I was wishing for more cabinet space… I may mount some inside cabinet doors for cleaning supplies, ziplock bags, foil and such.