Nothin' against us ladies and our beautiful necks, but necklaces look just as good hanging from hooks and knobs and stands, I think.
So I'm pretty happy to have graduated from my necklaces wadded up in a box…
…to staring back at me from suction cup hooks!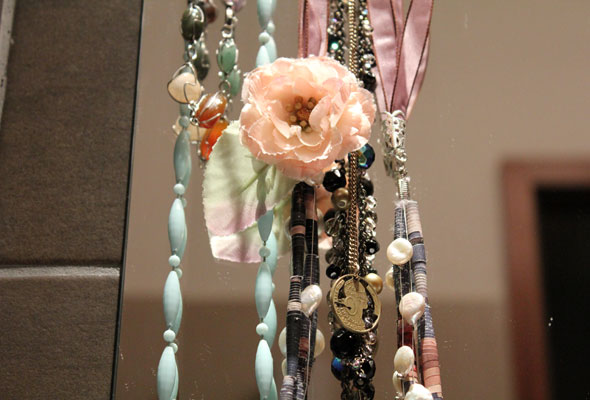 It's the little things that make life happy.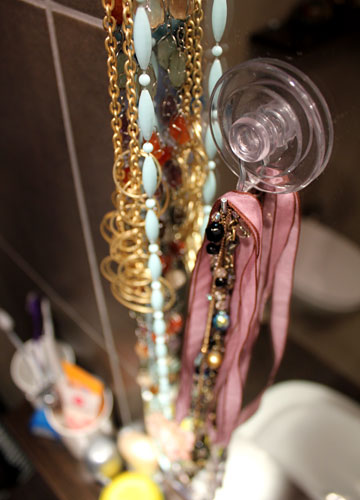 (Note on suction cups: I'd actually hoped to use these imported hooks (thanks for the care package, Mom!) on the tile next to the mirror, but they only work on slick, non-porous tiles and glass. Call me a doofus.)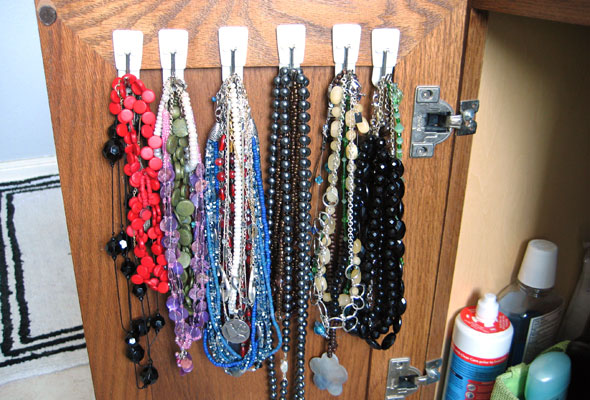 And I love the space-saving solution my best friend/sis-in-law came up with for all her beads, too.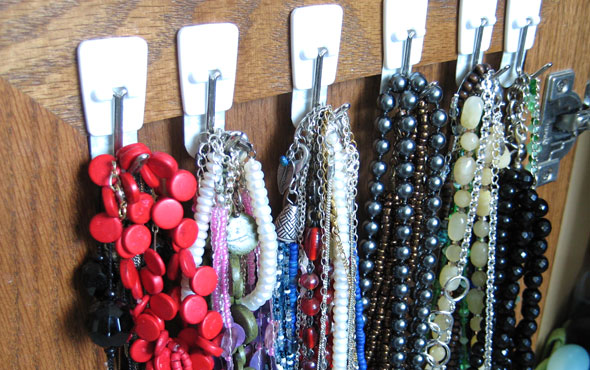 She put a series of stick-on hooks on the inside of her bathroom cabinet door. Doesn't this make you want to play dress-up?