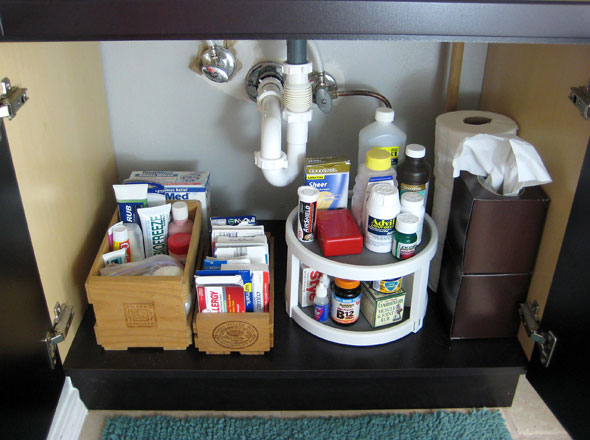 After our bathroom remodel, I wanted the inside of our new vanity to live up to the outside. So here's a peak… Behind the Cabinet Doors…. dun dun dun. (Actually, it's not scary at all. You open the doors and hear angels singing. Organizing angels.)
Since it's just a half-bath, there's very little we actually need to store in here, so we use it as our medicine cabinet, too. Here are the three things that make this space so functional and organized: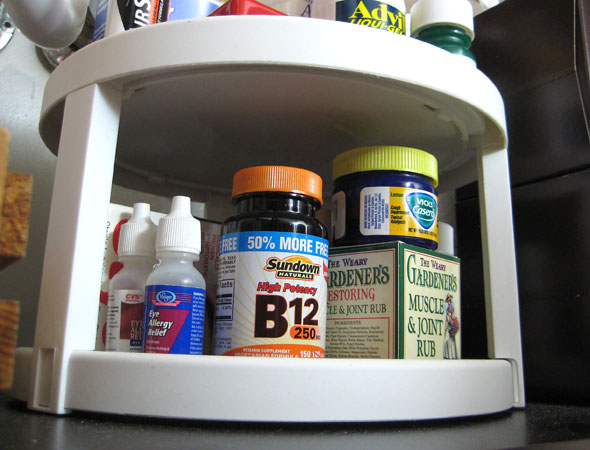 Lazy Susan. Growing up my Mom always had a lazy susan in the medicine cabinet. It's great because you don't knock over the rubbing alcohol reaching for the pepcid. One in the pantry would also be great; the spice cabinet; the linen closet… no such thing as too many lazy susans. (Tho lazy sallys… they're good for nothin'.)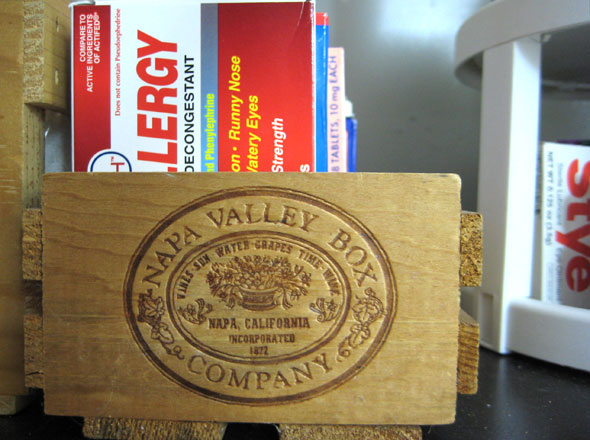 Boxes/Bins. I used shoe boxes for years to organize sundry things. They weren't pretty, but they worked. Over the years I've collected  a number of these wood crates as I come across them at thrift stores. You can also get them plain at craft stores, which would be fun to paint. And they're very affordable; under $5.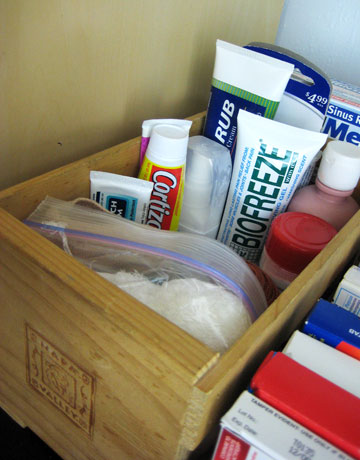 Like with Like. In this cabinet, I keep all the first aid in the crate on the far left, all the allergy meds in the next crate (we live in Austin — yes, we require an entire armament of allergy meds), and all other medicinal accessories on the lazy susan. So whether it's your nail polishes, your extra razor heads, or your sunscreen, wrangle them together and find a way to contain them together (even if in shoe boxes!).