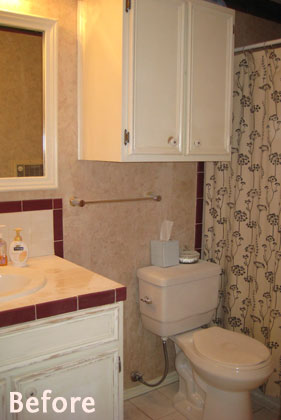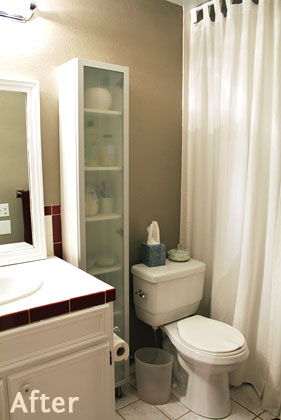 This is not a bathroom reveal. It's a bathroom sneak-peek. We've updated our upstairs bathroom, but a couple big details, like that stupid ugly sink, probably won't come out for another couple of years, for reasons I hope to be ready to share within the next couple of posts.:)
In the meantime, our upstairs bathroom is UH LOT better!! Whoever installed the toilet apparently liked asymmetry because it's practically in the tub, and about a baseball field away from the sink.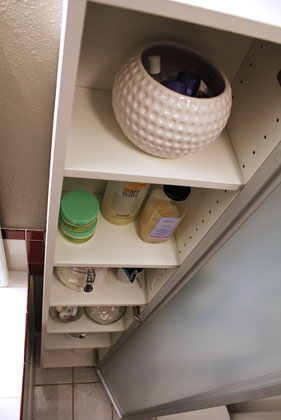 So one of our improvements was to balance it out by installing a standing cabinet (Ikea, via Craisglist.) We bolted it to the wall over the weekend, so I finally got to fill it!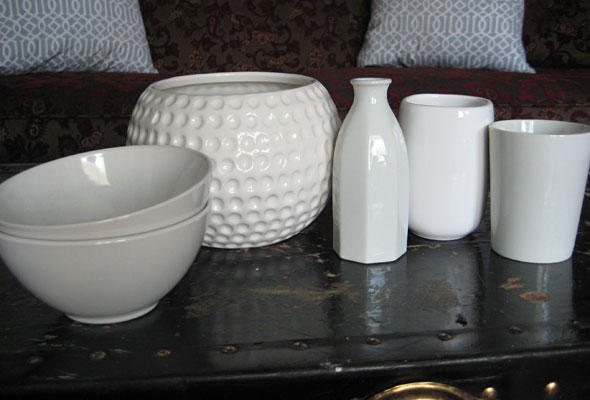 I used all these ceramics I found at Goodwill in exchange for one crisp $10 bill. Cute organizers… my favorite.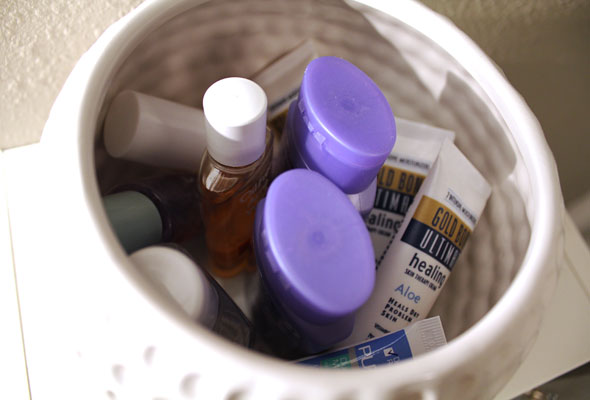 Here's my golf ball bowl full of extra travel size lotions and potions.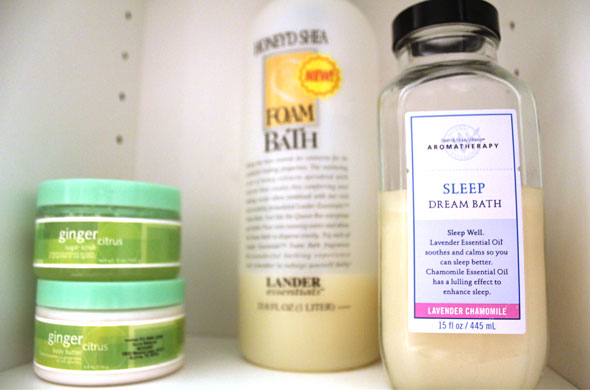 My shelf 'o luxury. (Thanks for the fancy bubble bath, Kim!)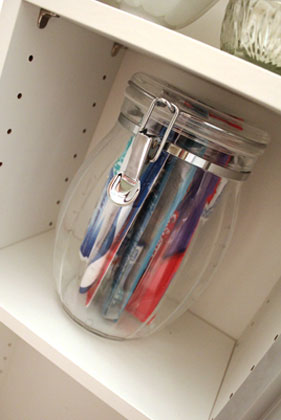 My extra tooth cleaners. (If you don't keep extra toothbrushes on-hand, please go buy some. Then, next time I come over and forget my toothbrush, you don't have to put up with my breath. It's happened more than once.)
My cute tulip bowl 'o hotel soap, and glass compote 'o Q-tips®.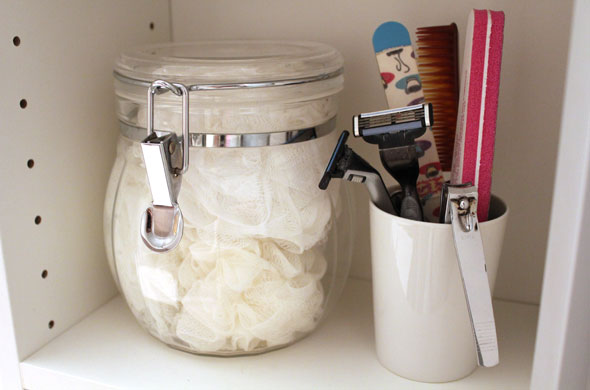 And my jar 'o loofahs, and cup 'o … follicle removers.
Now. Wasn't that fun? Or maybe I just got a new camera and think everything is beautiful now.:)