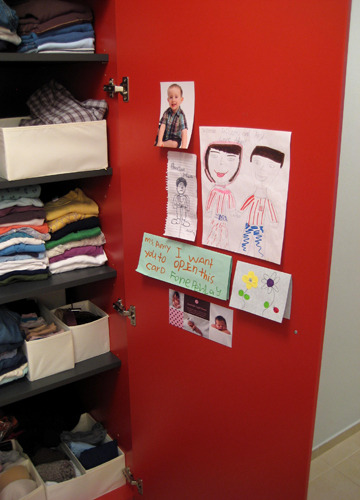 Move over fridge door, I've found a new gallery space.
Actually, I came up with this, one of my favorite brilliant ideas of late, because our European fridge/freezer is only about elbow-high. But I've decided the door on our closet (more closet pics here) is more fun than the fridge door as a catch-all, anyway. It's a happy detail. Now I have all those cute faces and funny kid drawings staring back at me every time I dig in the closet.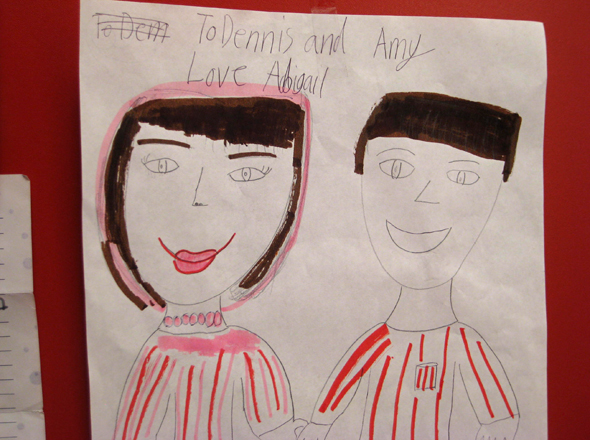 Portrait Art by a cutie mc-cute, Abigail, at our church. I don't know what I like best: our flat tops, my pink pearls, or that we're holding hands. It makes me happy to think it's obvious that Dennis and I like each other.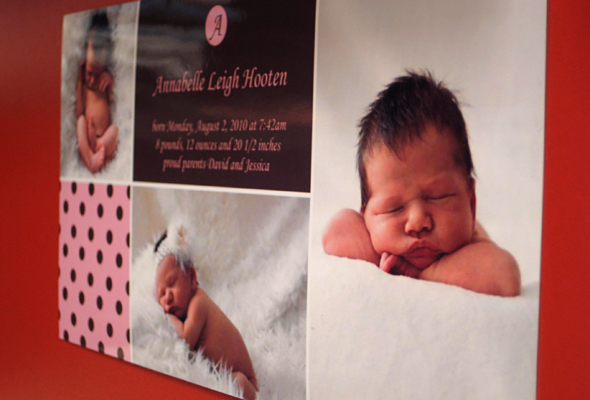 Scrunchy-face birth announcement that makes me giggle. Cute, no? And one of our first pieces of international mail! Double win!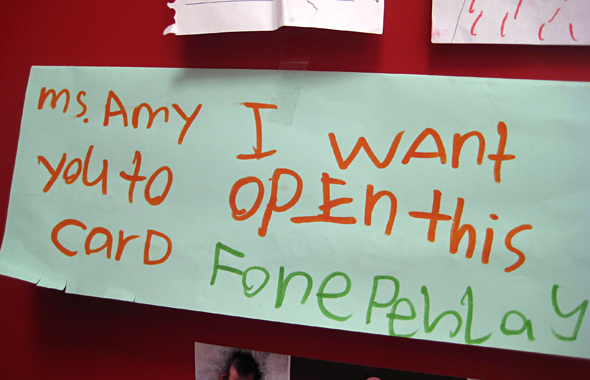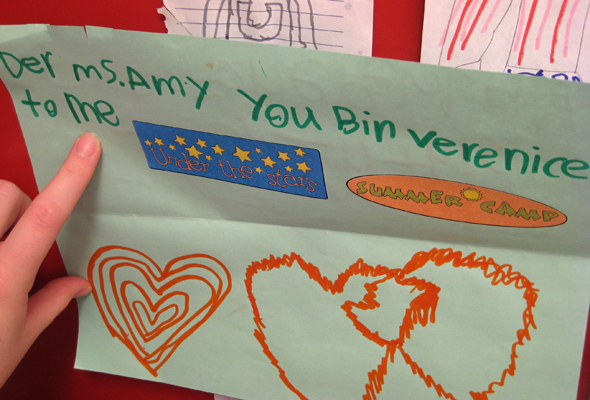 Some of our Kids' Church kiddos brought their neighbor to Vacation Bible School over the summer. I'm glad I was so vere nice to chubby-cheeked Pehlay, because I love showing this off.
For a month, Dennis sported a cape, yellow afro wig, and a giant letter "U" every Sunday as "Unique Man." Just one of the reasons he was really the favorite with the kids.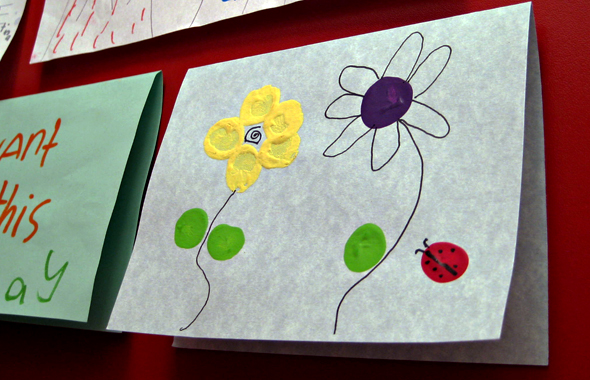 Thumb-printed thank you card from sweet Noah — Dennis' biggest fan — for coming to his birthday party.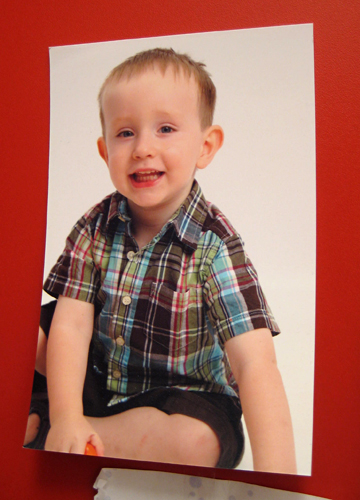 And the one that melts my heart the most, my favorite big blond head! But my nephew needs some company… I'm missing a picture of our niece.
What unexpected place could you put some personal notes and pics that kind of crack you up?