My dad was a hunky Marine for a couple years, during which time he used a foot locker. 20-something years later, that foot locker ended up in my possession, and has played the role of coffee table in our various living rooms every since.
Coffee table AND gift wrap storage! This baby's pulling triple-duty. (If you count its previous life as a Marine's footlocker.)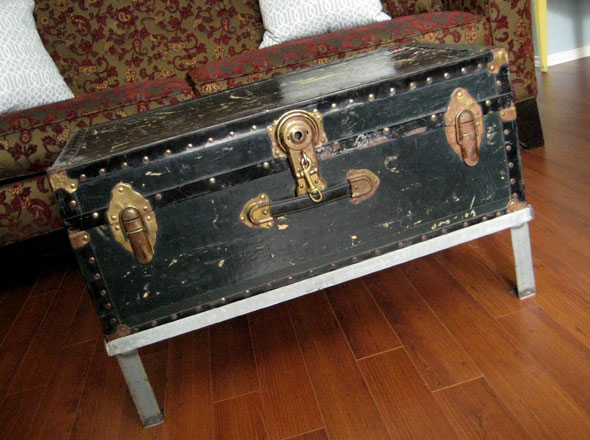 A few years ago I decided my foot locker/coffee table/gift wrap storage needed a legs to really kick its style meter up a notch. Just so happened, my then co-worker and partner-in-crime, Ed, was a welder before he became our newsroom's favorite cameraman. So I sweet-talked him into "teaching" me how to weld. (Read: I stood next to him, ready to "help," while he welded this frame for me.)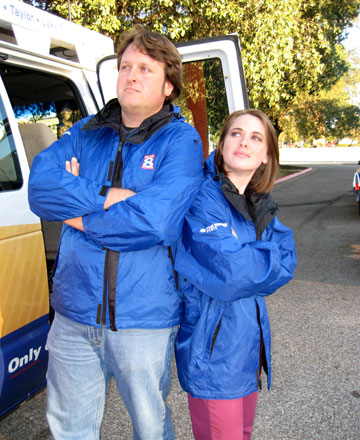 Here we are morphing from a news crew into super heros. Sorry, I didn't get a photo of the completed transformation.
Back to the footlocker. And the organizing of one of those things you never know what to do with: gift wrap.
Trunks are really quite easy to come by. In fact, just yesterday I saw not one but two at Goodwill.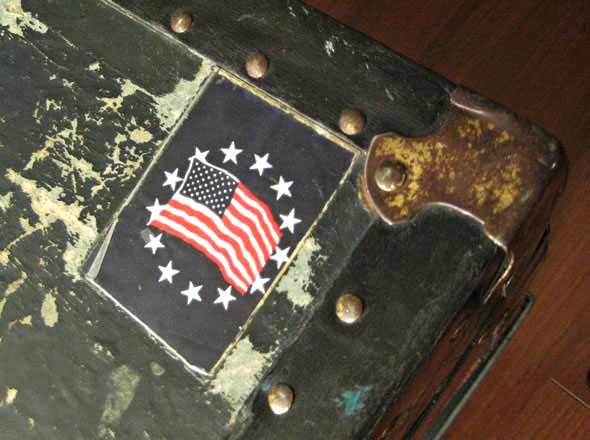 They don't all come with my dad's cool American flag sticker, but they're good multi-purpose pieces nonetheless.
I particularly love the removable top tray, where I keep…
…ribbons,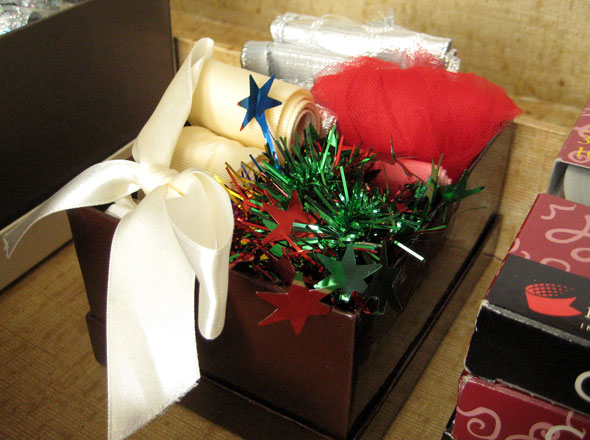 …bows,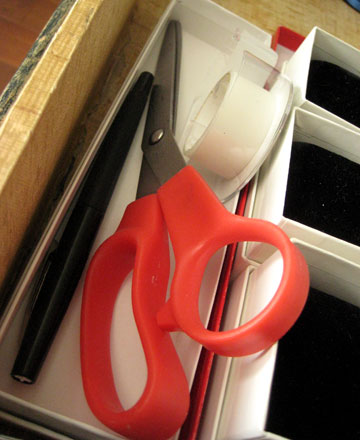 …and boxes. Most notably, the necklace box that holds a pen, tape, and scissors so I don't have to make three trips to retrieve them once I'm indian-style on the floor with my arms tangled in wrapping paper.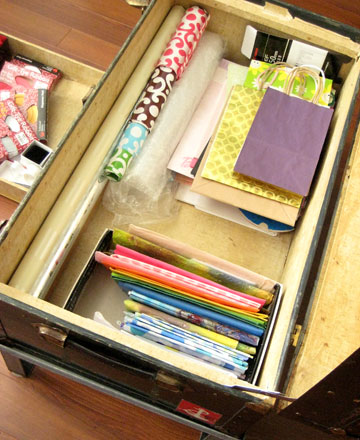 The bottom level is deep and wide enough for wrapping paper tubes, gift bags,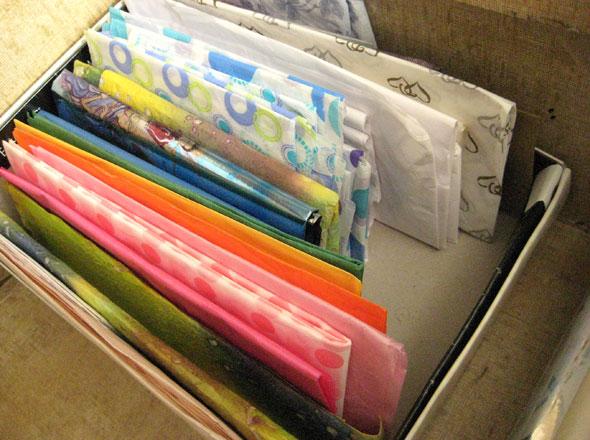 …and my handy, oh-so-organized shoe box of tissue paper. (This is the corner of the foot locker that brings me the most joy.)
So. Even if you don't want an old beat-up footlocker as the centerpiece of your living room, use one as a side table, or at the foot of a bed, Marine-style, and you've got yurself an attractive, functional gift wrap station.