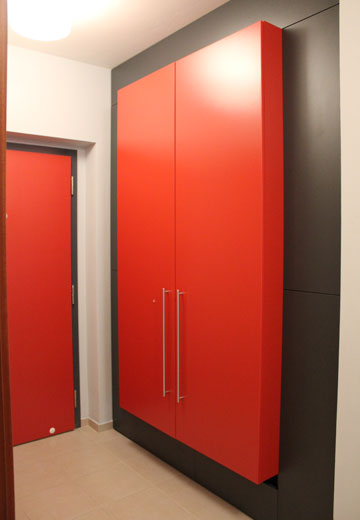 I read an article a while ago about a woman who was organizing her closet, and got rid of 2/3rds of her clothes. She only kept what she loved. In moving, we sort of did the same thing. We only brought the clothes we could fit in our 200 pound baggage limit, which amounted to just our favorites.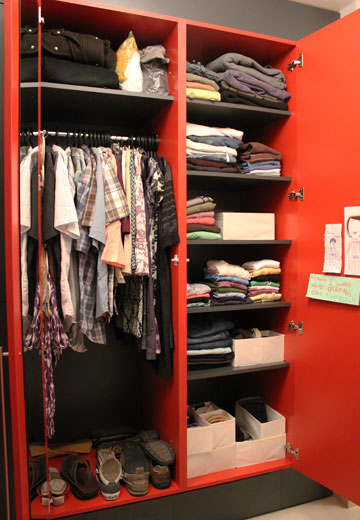 Good thing, too, because our new closet isn't the spacious expanse our closet at home is.
But! It's my new favorite thing!
The closet is in the hallway right off the front door. Ees stylish, no? However, upon opening the doors, my immediate reaction was, "That's all the hanging space??"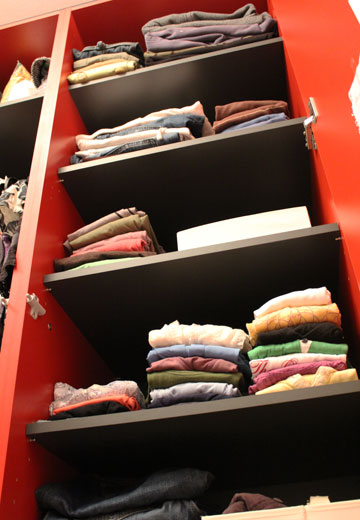 But then I started unpacking our clothes, and realized I can fold and stack most things.
There's even plenty of room for our fall and winter, on the very top shelves, and in the side cabinets with cool push-doors.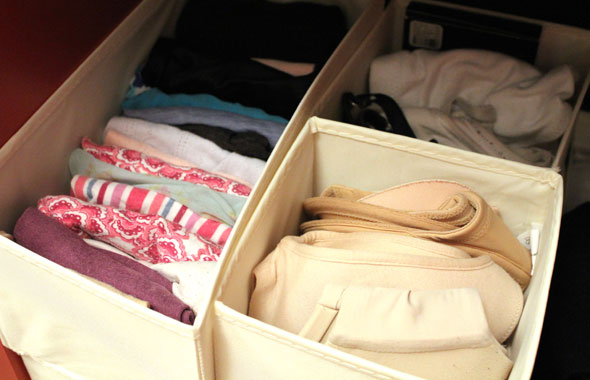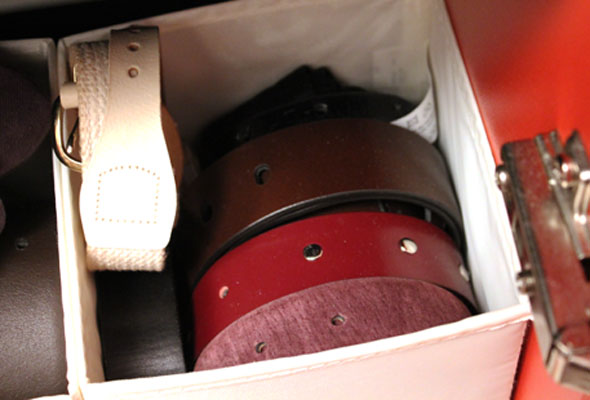 And these collapsible Ikea boxes are awesome. They've become impromptu drawers for underwear, belts, socks, etc.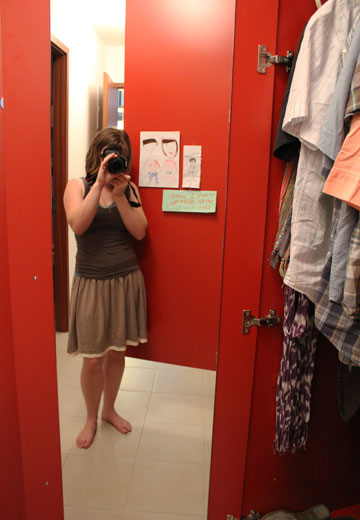 And last but not least, I'm loving the full-length mirror on the inside of the door. So smart! Right where you need it, right when you need it.
Next up on the "My New Favorite Thing" list: open shelving!