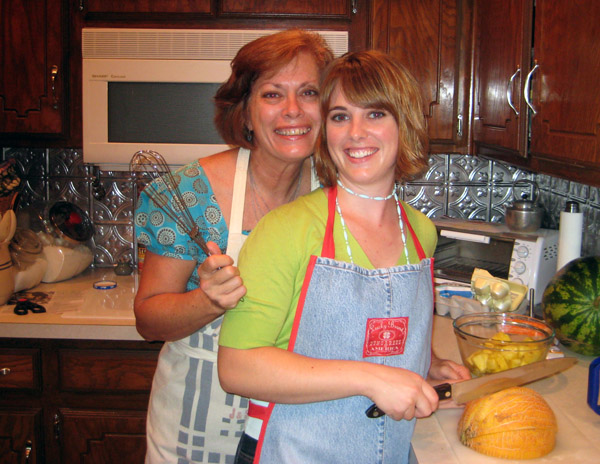 Well, hello there! My name is Marcia, or as Amy's friends used to call me: "Amy's Mom."
At the risk of sounding cheesy I will tell you that Amy and I have always been close, even though now she's an adult, married and we live hundreds of miles apart – she's my "Little Girl Child," or LGC – my pet name for her.  Well, recently LGC informs me that she wants me to be part of her website, and contribute fairly regularly. [Groan] My initial reactions were:
I'm not creative or all that interesting, and,
I'm always behind in doing my own stuff without getting involved with LGC's stuff.
But I have always found it nearly impossible to deny her requests when said request is within reason…that's a mom thing. So here is my first entry: do ordinary things with someone you enjoy being with.
One of my cherished memories was over 30 years ago: planting petunias with my dear friend, Diane…but I don't have a picture of that memory. The attached picture was taken recently when LGC and hubby were visiting us – we were cooking, an ordinary thing.
Often times the memories one cherishes are of ordinary things. Take a picture, it might become a cherished snapshot of your time together.