Do you ever look into the fruit bin in your refrigerator and realize those apples have been in there such a long time they have lost their chrispness? Don't throw them away!!! In my mind you can do one of two things: make a little bit of applesauce, OR (my personal favorite) make some Cinnamon Apples!
I remember my Grandma's wonderful Cinnamon Apples. They were sweet and cinnamony (and yes, that is a word in MY vocabulary) and very RED. I've seen them sold in jars at the grocery store… someone must have stolen Grandma's idea!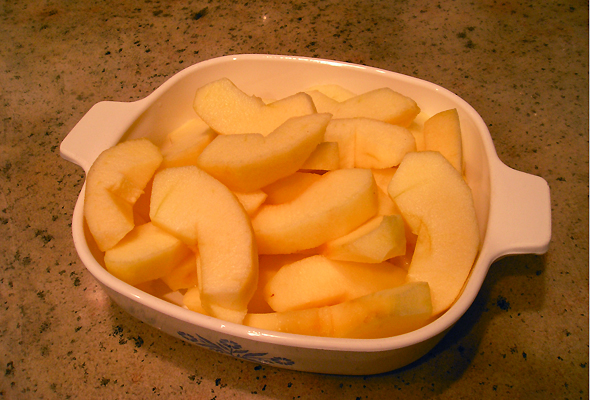 Peel, core and slice into thin pieces, putting into a microwavable dish that has a lid. Add a very small amount of water to aide in steaming. Microwave 3-4 minutes on high. Stir and microwave a couple more minutes.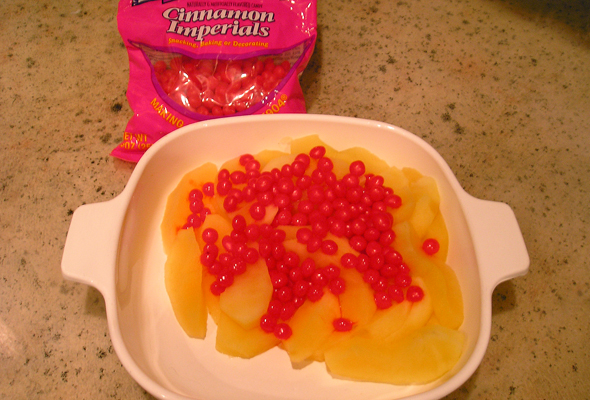 Drain off liquid and while apples are still hot sprinkle with Cinnamon Imperials (aka Red Hots), toss lightly so the candy comes into contact with fruit.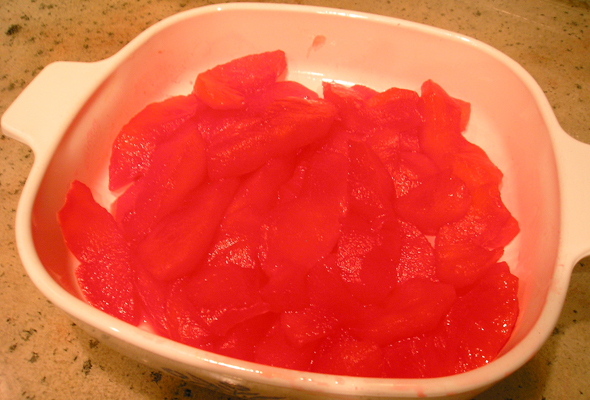 Cover and let sit for an hour or so. The candy will melt. Gently stir. Can be served warm-ish or refrigerated.
I really like them with pork chops!
{Note from Amy: These really are like candies apples without the losing a tooth on them. And so so easy! My kinda cookin'.}