I know I shouldn't talk about in polite company. It's crusty, yellow, and flaky. Gross. It's really something that should only be addressed in private. But I was so relieved to find a sure-fire remedy, I have to tell you about it.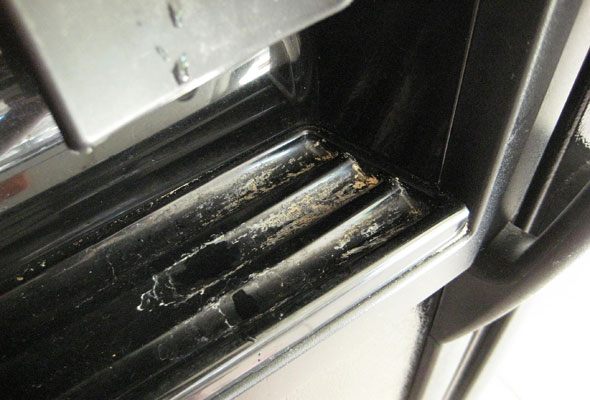 Calcium crud. My gag reflex kicked in when I looked too closely at the tray in our fridge door. No amount of scrubbing or scraping would clean it, so I'd resigned to just averting my eyes when I filled a glass of water.
But thanks to some twitter friends, I discovered a miracle worker on the dang crud: vinegar!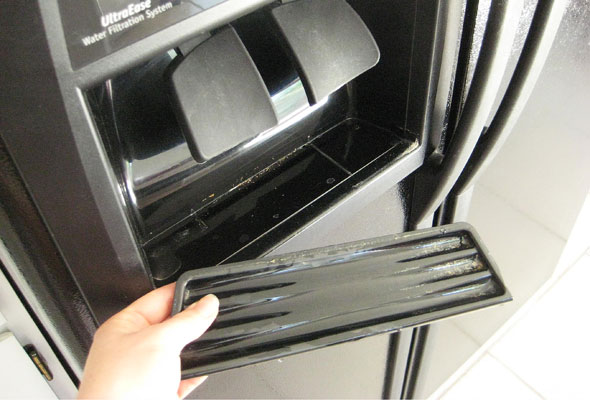 First, with some persuasive tugging, I removed the tray.
Then I filled it with vinegar and soaked it in the sink for half an hour. And I watched the vinegar bubbles eat the little calcium suckers.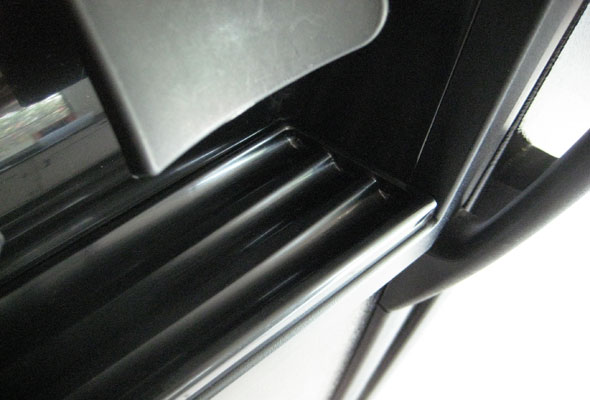 Finally, with just a gentle swipe of a sponge, it was good as new!
If you have calcium crud around faucets, it'll work there, too. (If you can't get a puddle to stay, try soaking a sponge in vinegar and setting it on the crud.)
Know any other miracle cleaning tricks that use vinegar?