I facilitate a social gathering once a month for a group of widow friends. We often go out to lunch together, and have gone to plays and museums and art shows.
We just had our first Pizza Party and Craft Social, and it was so much fun we want to do it again! We all brought some money to cover the costs of food and crafts. I had the local pizzeria deliver more than what we could eat, and after gorging ourselves we began working on our projects.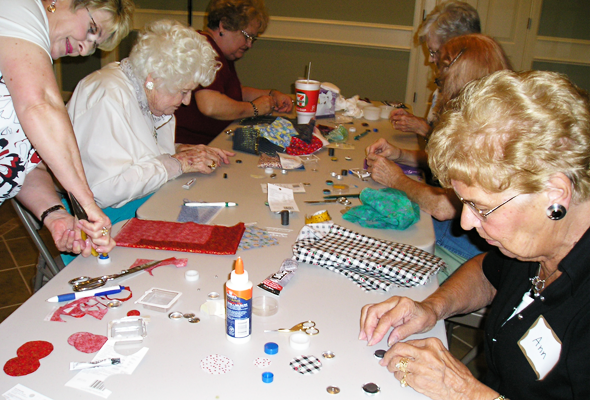 First we made several of Amy's Covered Button Magnets. There was lots of laughter and silliness when we discovered how strong the magnets were. One of the ladies laughed so hard she had tears rolling down her cheeks!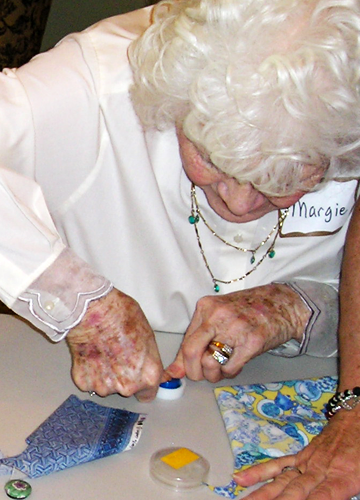 Another even decided to make 4 buttons to embellish a blouse.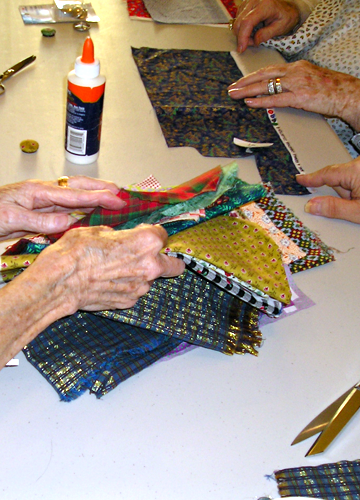 Then we forged right ahead to making Tattered Flowers, which is a link I found on Amy's Felt Flowers post. Several of the gals have been noticing these kind of brooches in stores so they were very eager to make one of their own.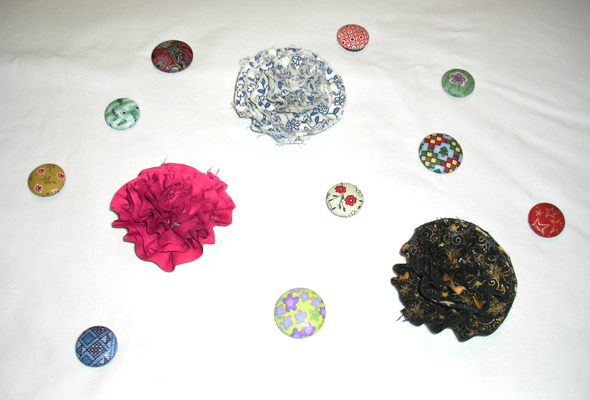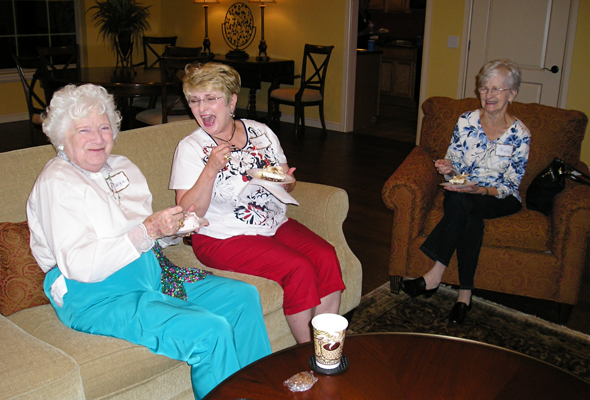 Then it was time to have dessert! It was a whole evening of fellowship!
I have come to realize that what my widow friends really enjoy is spending time together visiting. I think maybe a lot of us that have lost the experience of just socializing – we are too busy e-mailing and texting and Facebooking in our hurry-up lives! Sometimes just spending time being together is so meaningful. So a Craft Social fits the bill with lots of talking and laughing.
So the next time you want to have a girls' night, how about planning a party make it a Craft Social? You could make Christmas gifts or stationery or jewelry or decorative flower pots or fleece throws or learn to crochet a scarf – the possibilties are endless!
{Note from Amy: "Why does Amy's mom hang out with old ladies?" you may be asking after reading this. Well, growing up, my brothers and I were the primary beneficiaries of my mom's thoughtfulness and consideration. Now, we share Mom with the world(;))… she's the administrator of a funeral home. She has a gift for making people relax and feel at home — and even smile — when they walk in the door for the hardest thing they'll ever have to plan. And on top of that, she does fun stuff like organizing this monthly widows' gathering. I'm really proud of her!}