Fact: Plaids and knits are a great way to cozy up a room for winter.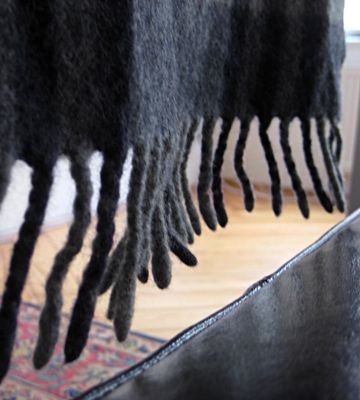 Exhibit A: I found the coolest scarf on the street this week! (See my full collection of recent street finds here.) I brought it home for my husband, thinking he'd look dashing in it. But I'm afraid he doesn't get to wear it.
Because…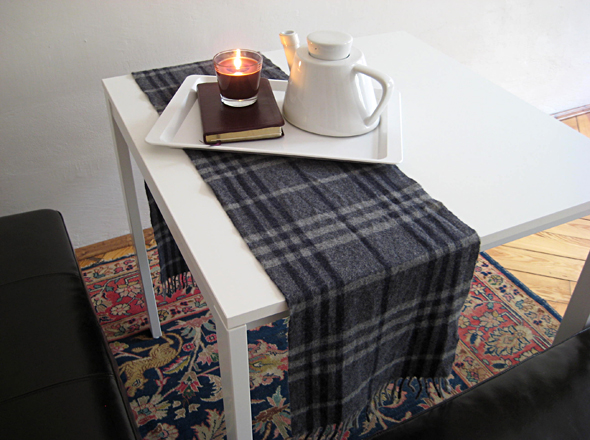 Our new flat came with two of these white tables, but I'm still sans lamps or tchochke's in our new country. So how to deck the table? Of course! A plaid wool scarf! It's a perfect table runner. (You should try it.)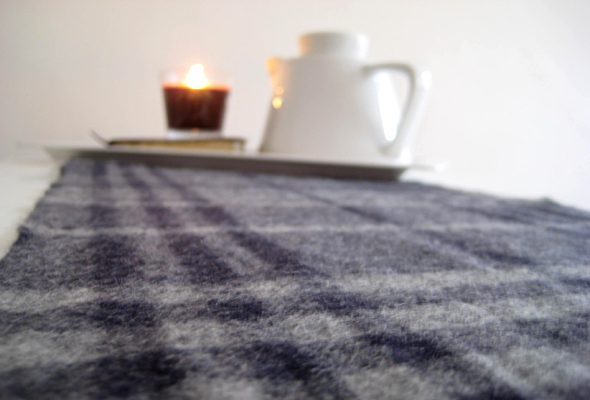 (And I dug the white tray and teapot out of the collection of kitchenware that also came with the flat.)
Exhibit B: I was so proud of myself, workin' with the little I got an' all, that I started looking around the room for more inspiration.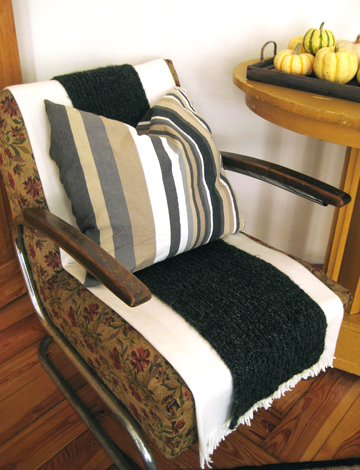 This vintage chair (also property of the flat) is fab! But the old, faded fabric is drab. I'd already draped a white fleece throw over it as a temporary and slight disguise.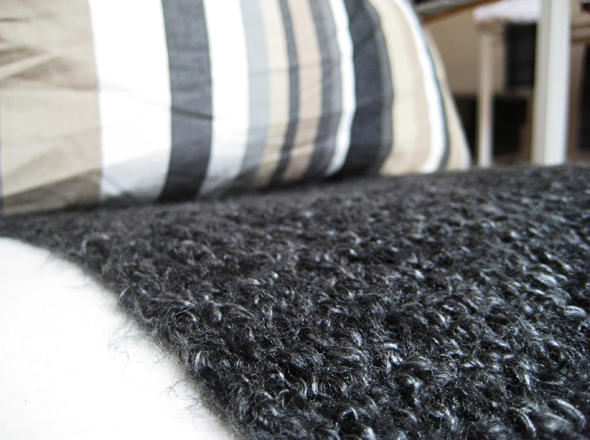 Then I remembered a monstrously long gray scarf I knitted for my husband a few years ago. I love it running down the length this yet-to-be-recovered vintage chair (it's on the project list) even more than I love it around my husband's neck.
So thanks for your scarves, honey. They look great in the living room. And don't worry… I'll keep your neck warm with kisses.