I found some great black and white striped wrapping paper recently, and have been trying to find the perfect way to use it. I think the whole roll of circus stripes will find a happy life in projects around the house, and here's the first!
My new plant from a weekly outdoor market needed a worthy home.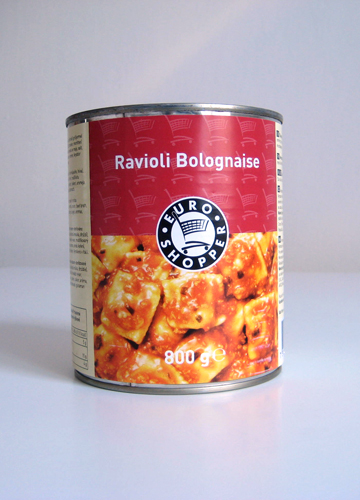 And a ravioli can won the competition.
If you ever want to wrap a tin can with fun paper, I can offer you two tips: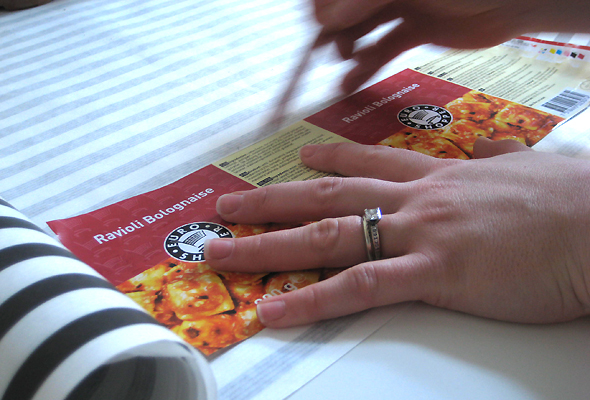 Carefully remove the label so you can use it as a pattern.
Glue the paper to some cardstock, so it doesn't get all wrinkly when you glue it to the can.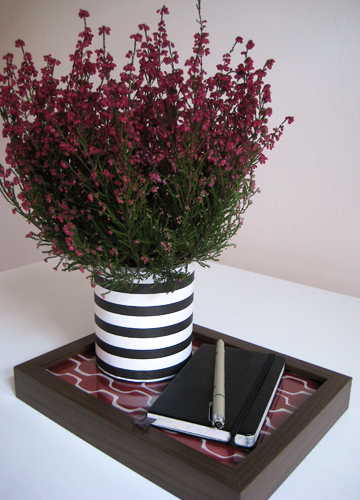 And voila! A happy can-pot.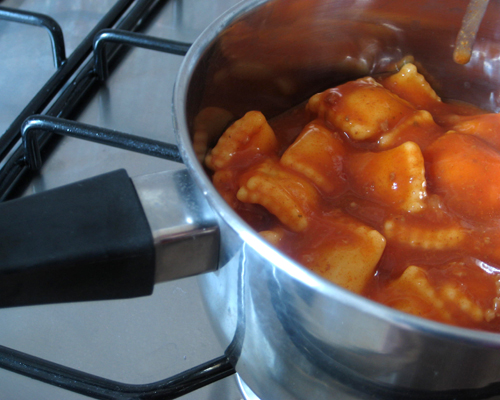 Now if you'll excuse me, dinner's on.