Maybe it's because I'm thrifty. Maybe it's because I'm crafty. But I love trash. The clean, good stuff, of course.
So this year I've challenged myself to decorate for Christmas with almost all handmade "trash" decorations. (You should see my toilet paper roll collection.)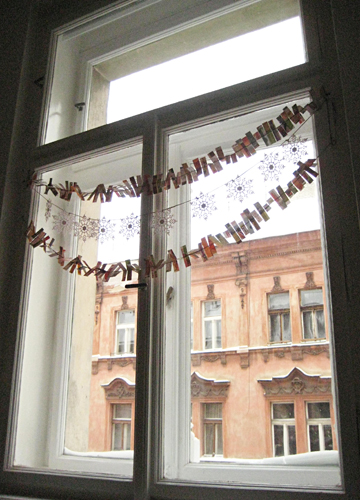 I wanted something fun and simple for our great windows, so I made what my husband calls DNA garland for the kitchen.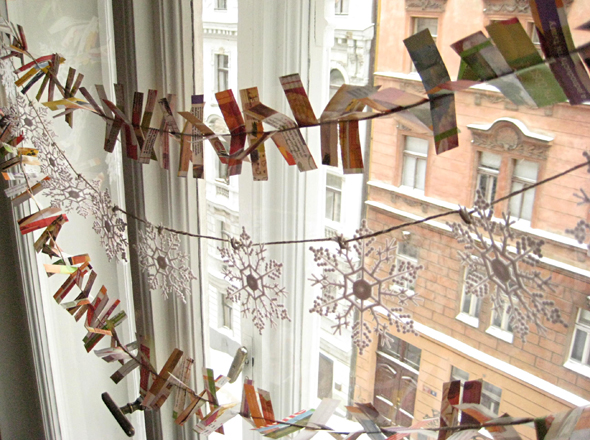 I just cut strips of magazine, lined them all up in a row, drew a line of school glue, then pressed a string of twine onto the glue. After about 10 minutes, I twisted the twine to create a random direction of all the strips. Then I strung up some dollar store snow flakes to keep my DNA company (thanks for the goodies, Mom!).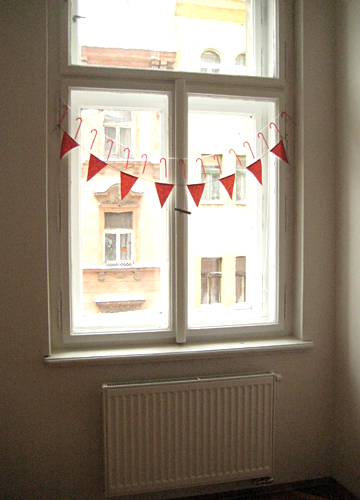 In the living room, I spent about 10 minutes on some simple bunting of twine and wrapping paper.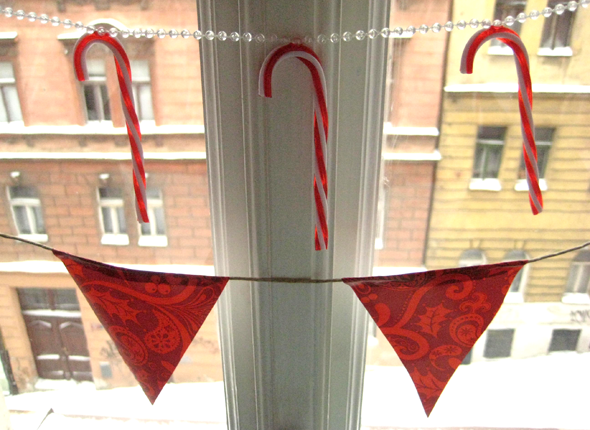 Which looks just adorable with dollar store candy canes! (Again, Mom… fist bump.)
Simple, but festive, no?