I bought a plain brown Ikea frame months ago, and it has been my bane.
First, it was supposed to hold a small poster I ordered that looked better on the screen than in person.
Then I thought I'd use it to frame some new Tiny Art, but that Tiny Art and I are still duking it out.
Finally, it became a tray in the form of set styling for my striped flower pot. Turns out I'm pretty happy with it as a tray! And it only got better when I popped a silk chartreuse doily on top of the magenta background I painted.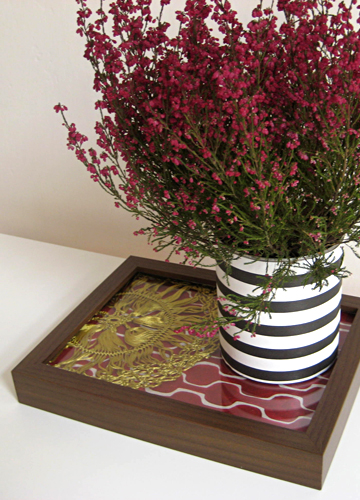 I like it as a table centerpiece with flowers or a plant.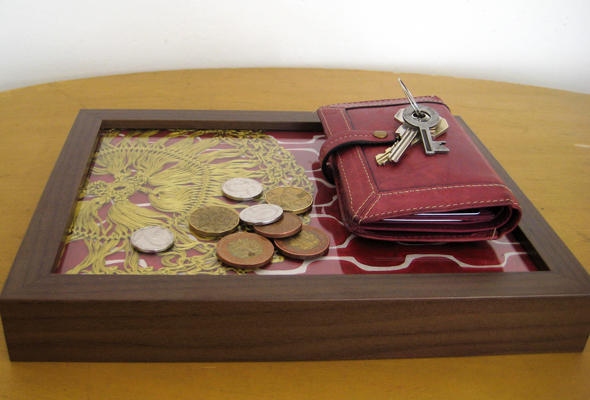 I like it as a mini landing strip for keys, change, wallet, etc.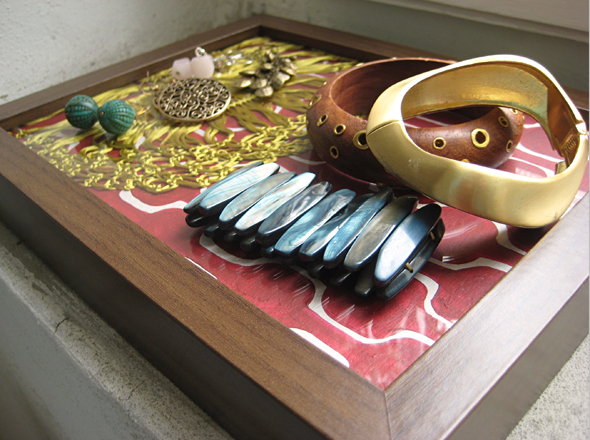 I like it as a jewelry tray.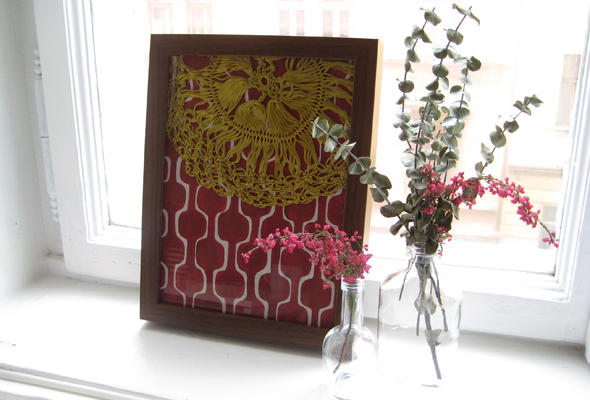 I even like it as plain-ole art.