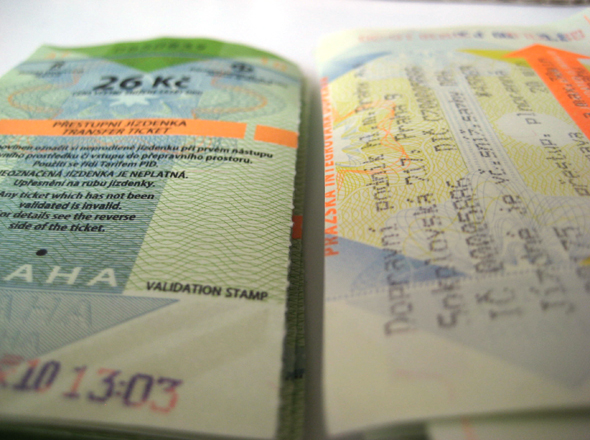 I've always loved Prague's tram tickets. They're mini works of graphic design art. So in October, a visiting friend suggested I start collecting them, knowing I'd find something to do with them for Christmas.
I also have a fondness for crafted flowers, so …….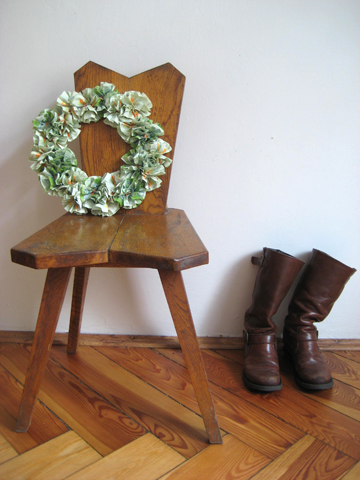 I made a Tram Ticket Wreath.
It was an easy project that you could do with any kind of paper cut into small rectangles (2×3.5″)… magazines, newspaper, sheet music.
Here's how: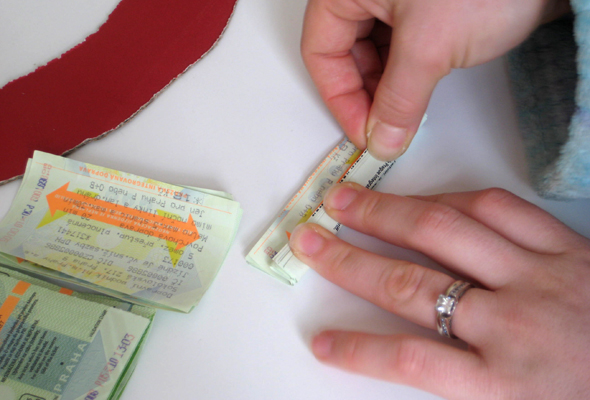 1. Fold 'em: six tickets, accordion style. I recommend wearing your robe for this part. (Notice top right corner.)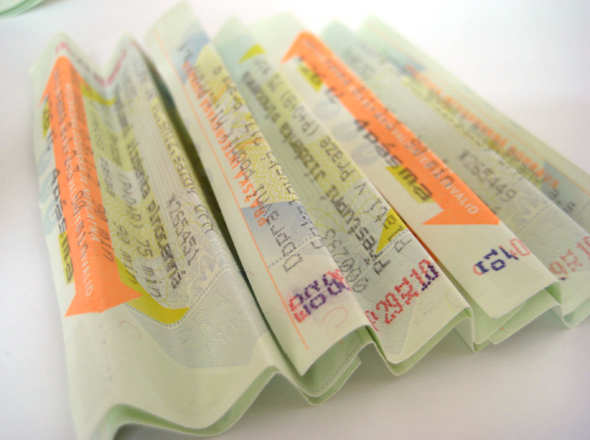 2. Stack 'em: three across and two deep.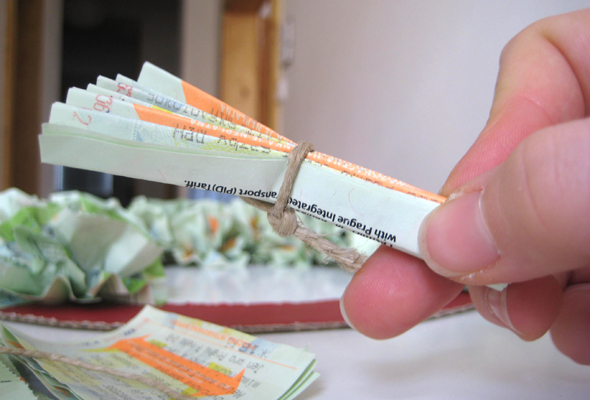 3. Tie 'em: in the middle.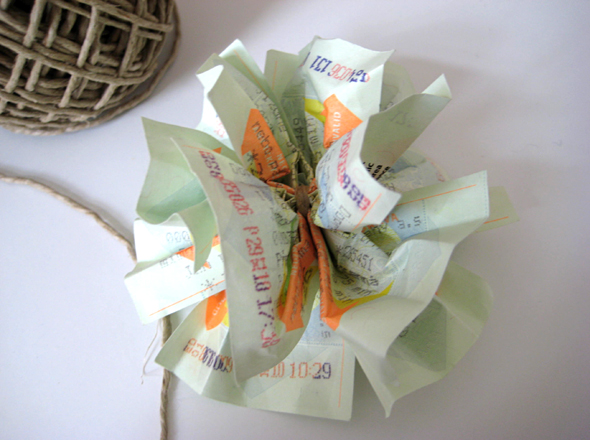 4. Fluff 'em: just tug each ticket toward the center.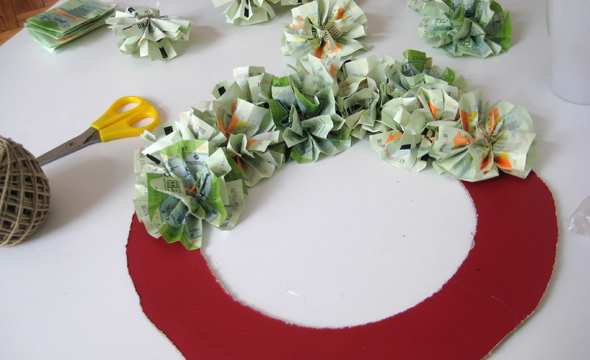 5. Glue 'em: kind of stagger the flowers for a fuller look. (I cut a ring out of a shoe box lid for the base.)
6. Impress your friends with how many tram tickets you've paid for (the tourist way) rather than figuring out how to get a pass (the local way).
Merry, Wreathy Christmas!