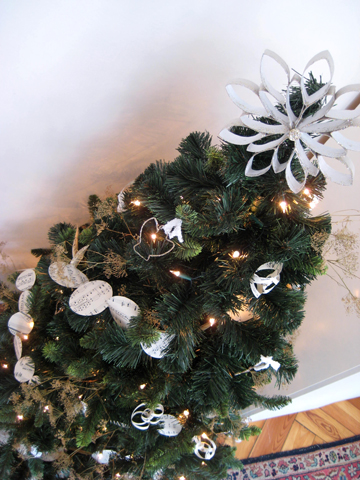 There's nothing more magical than a craft out of toilet paper rolls. Right?
Well, slap some glitter on, and anything's magical.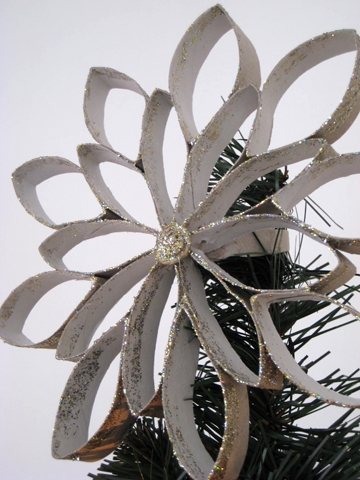 To make this star tree-topper, I cut 1″ wide strips from toilet paper rolls and flattened them to created a point at each end. Then
I used a string to fasten nine together for the inner star, and glued nine more around the outside.
I finished it off with a nine-year-old's job of glue and glitter, so it would catch the eye a bit more. (The coiled twine in the very center is just for fun… made it with Elmer's.)
I'm pleasantly surprised that my trashy, handmade tree topper (and other ornaments) feels rather vintage and rustic. I like.