When I was in ninth grade I started saving all my change. I was going to go to Paris. A good friend and I were in French class, and we both loved it… the language and the culture. (Hello? Chocolate.) So probably over crafting flower-embellished jelly shoes one day, we decided we'd finance a trip to Paris together by saving all our change. I saved all through high school, even after I'd moved to a new town.
We never made it to Paris together. I think I got to about $40. But we have had an international rendez-vous, and I think it's an even better story than our original plan!
Fast forward about 14 years (4 years of pen-palling, then 10 years of lost contact), and my sweet friend Angela calls me out of the blue (thank you facebook). She's in Prague! I say, "Cool! Where's that?" Turns out she married a gent from there. Three months after that phone call, my husband and I go visit. We decide to move there. And here we are!
So for Angela's birthday, I made a Tiny Art to celebrate how it all started.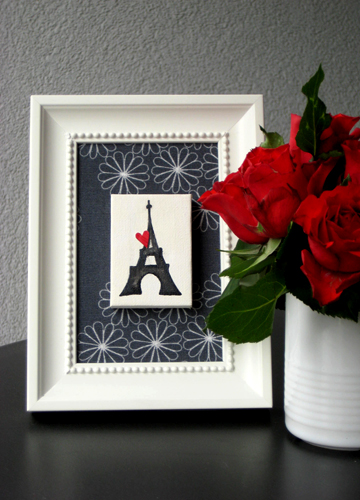 Happy Birthday, Angela! And thanks for Prague.:)
(Funny enough, Prague actually has its own Eiffel Tower!)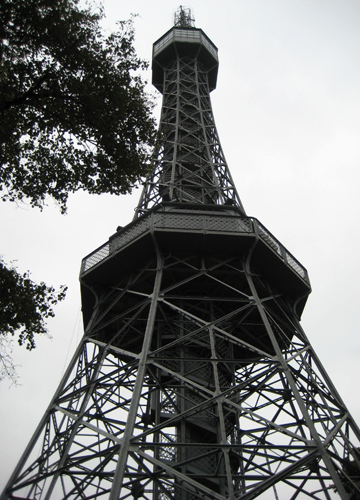 (Petřín Tower is 1/5th the size of the actual Eiffel Tower, but thanks to the hill it stands on, it's the same height in terms of elevation.)