I've become a bit of a hoarder. I'm convinced I will find a use for the collection of tin cans I've been growing.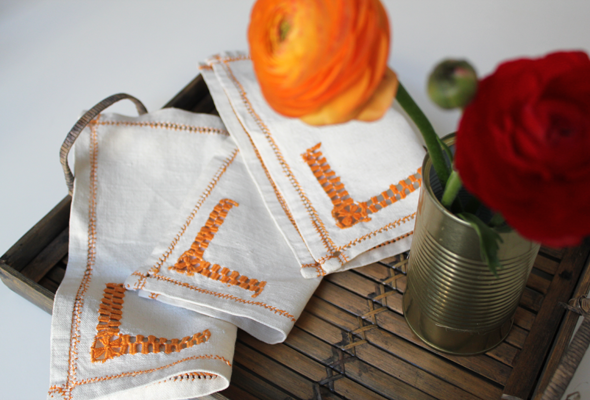 I've also decided to give in to my love of stitched linens and collect a few, despite the fact that I never use table linens. I found these hip, hand-stitched yellow napkins, along with another armful of treasures, at a fantastic antique/junk store outside of Prague.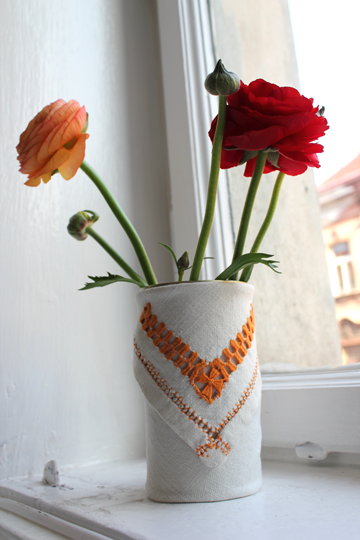 Well, my collecting paid off when I wrapped a tin can in one of my I-don't-know-if-I-really-need-this finds.
It was super simple: I just wrapped a tin can with my cloth napkin, popped some flowers in, and set my eyes a'gazin' on my adorable can-vase.