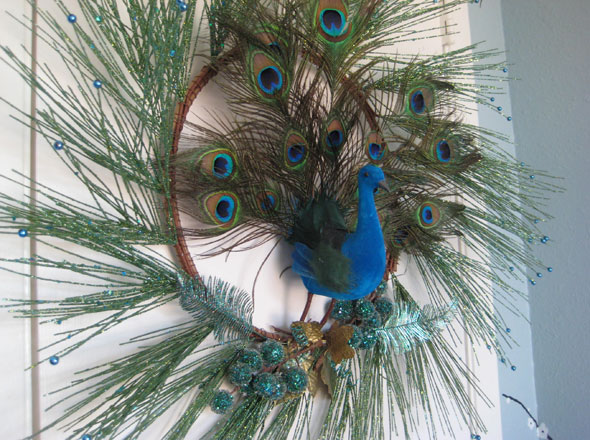 This is my favorite-ever wreath! I leave her up year 'round.
As if it's not fabulous enough already, I love it even more because it's handmade by a friend. She got the spray wreath at Garden Ridge on sale, then just added the peacock and sparkly grapes from a craft store, and ta da!
Simple, yet stunning. Or to quote my friend, stunny-mundo.