My love affair with lamps has been on the rocks. For seven months, I haven't had any. Not 'a one. And it's dang near killed me.
But last week I picked up two second-hand lamps (both Ikea), and my life is turning around.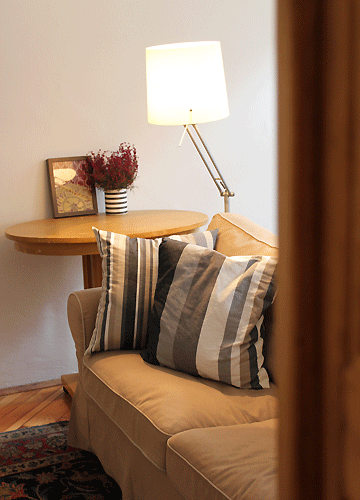 The standing lamp in the living room is like a bright little miracle of non-overhead light in the evenings.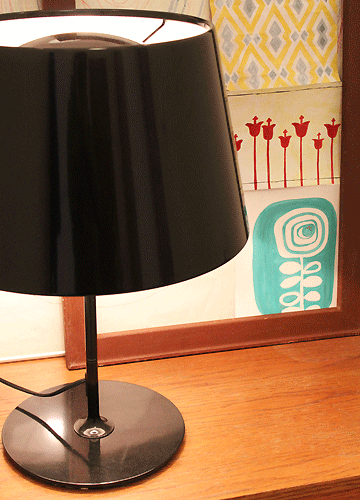 And this heavier-than-you'd-imagine black beauty in the entryway is a welcome welcome.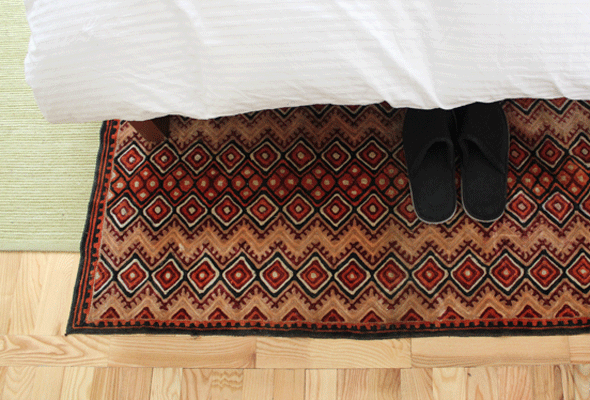 I also love textiles and rugs, so this little puppy is a gem. I found him at an antique show for $35.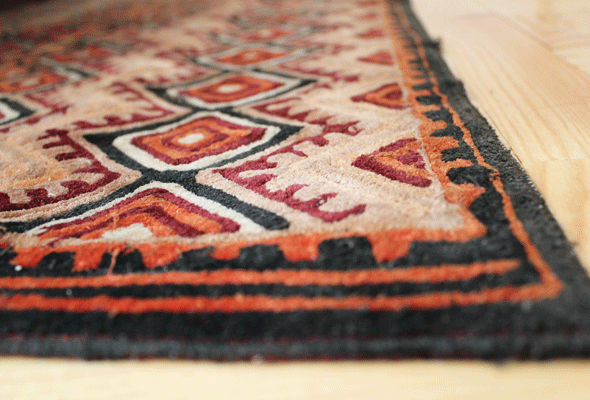 Well worth it for that fabuloso pattern, and uber soft chenille!
Slowly, but surely, I'm filling the blank canvas that is our sparse white flat. And it makes me happy.