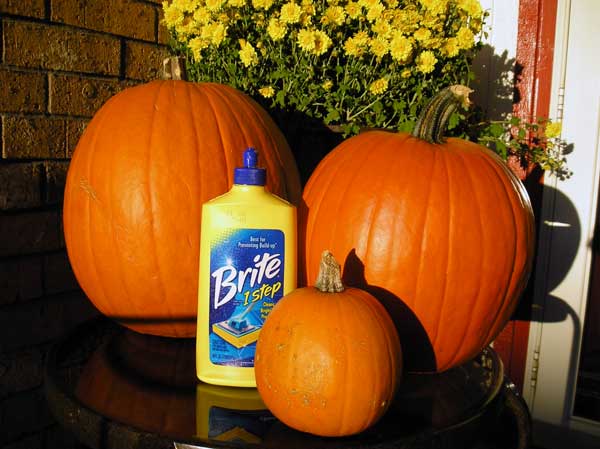 "OMG," you are thinking, "She's gone completely over the edge!" But let me explain!
A few years ago a friend told me she coats her pumpkins with Brite liquid floor cleaner, and it preserves them for the whole season. Lo and behold, it works!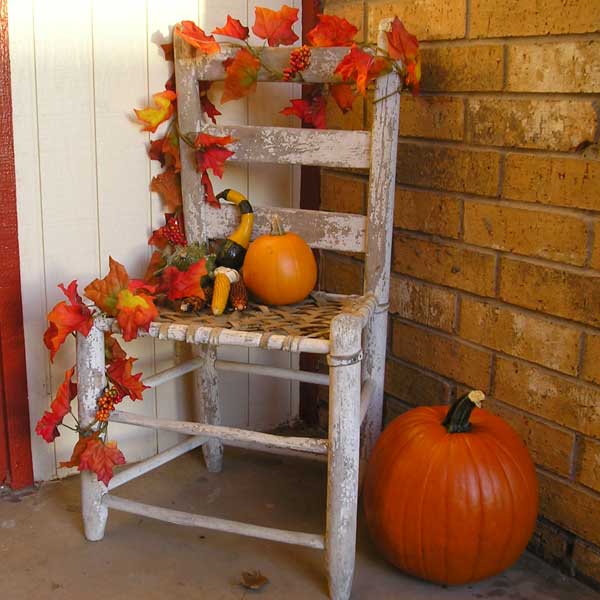 In one step you clean, shine and preserve the favorite of October and November decor. I've even used it on other goards and acorn squash. They won't get infested with insects or get mushy, then I discard them in mint condition the week after Thanksgiving.
Just apply a coat of Brite (or any liquid floor cleaner) with a damp cloth (I use an old washcloth). A bottle of cleaner has lasted me for years, so I just store it in the back of my cleaning supply cabinet.
(Disclaimer: does not preserve pierced or carved pumpkins, i.e., jack-o-lantern.)