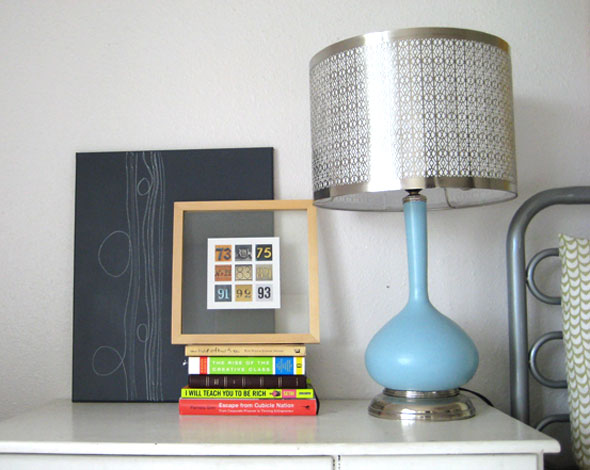 World, meet my lamps. Lamps, dazzle the world.
I found this pair of blue lamp bases at Goodwill for $6/ea! The same week, I found these sweet silver punched-metal drum shades at Salvation Army. They still had Anthropologie tags on them for $78. Guess how much I paid? $6.99/each.
You may recognize the gray faux bois painting above (super easy DIY!). Now it lives with the lamp on my husband's side of the bed.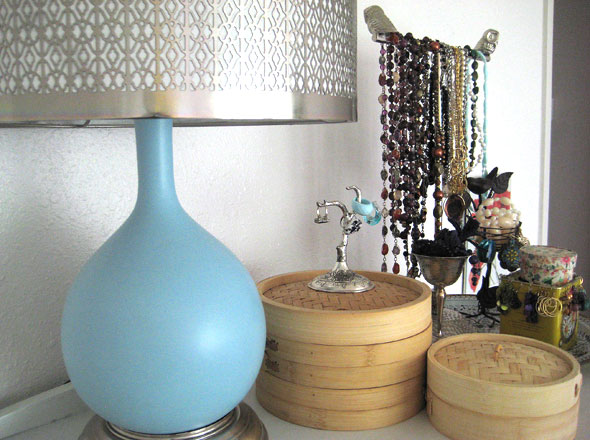 And remember my jewelry collection? The other lamp keeps it company. The top of my dresser is my new favorite staring spot in our bedroom.