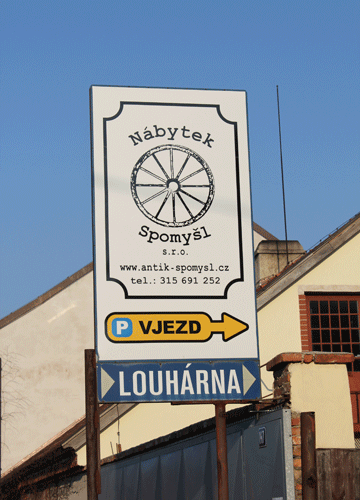 We took a trip to my new favorite place on earth this weekend.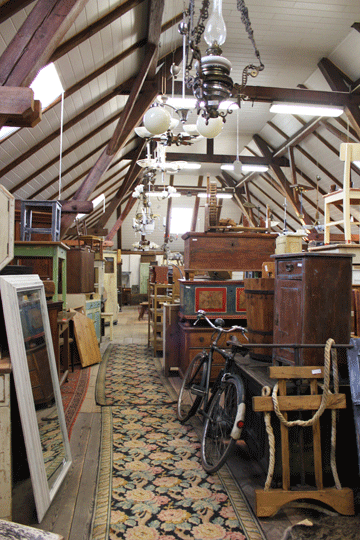 It's half antiques, and half junk. I go for the junk. Twenty dollars, and twenty frozen fingers and toes later (it was 32°F and there's no heat inside), here's what I dug up.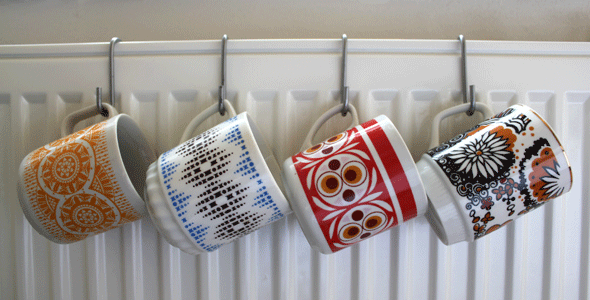 Meet my new mug collection.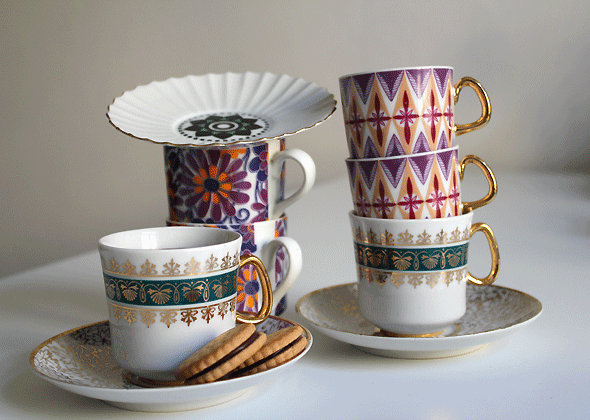 And say hello to my new espresso and teacup collection.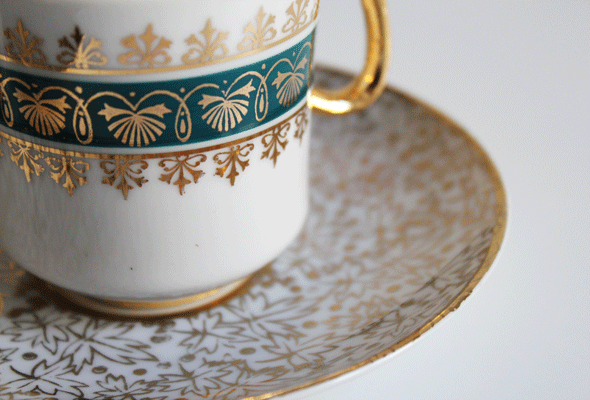 J'adore these leafy saucers. They're not a matching set with my teal teacups, but I did that on purpose. Funkier = funner.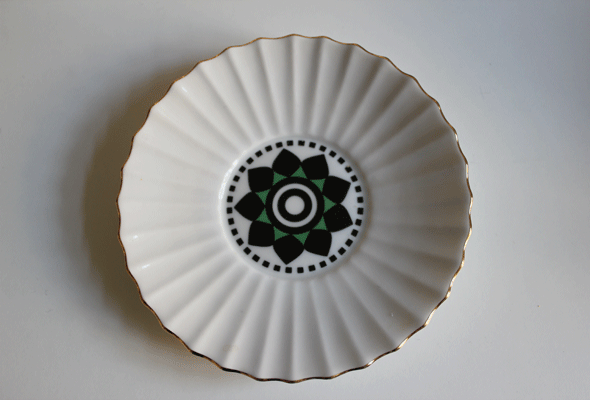 And I could only find the one of these little lovelies, but it's delightful as my spoon rest! Yes, delightful.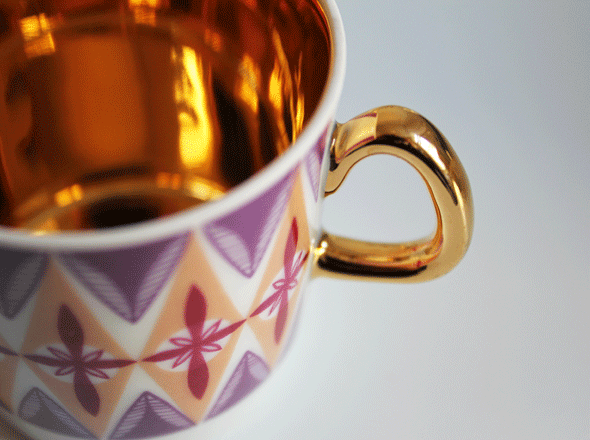 But this little number may be my favorite. It has reignited my love for pink and purple.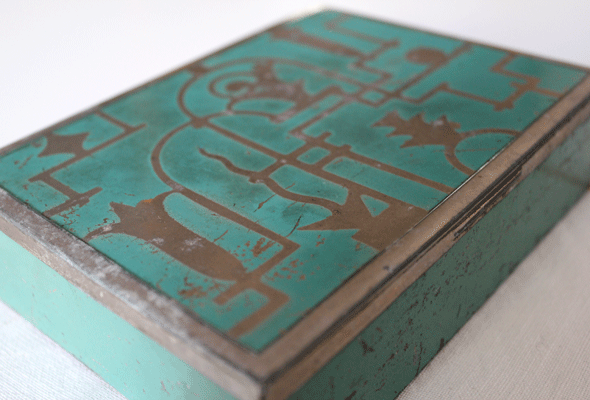 This turquoise tin was a no-brainer.
And I dug through a pile of linens for just a few more bits of awesome.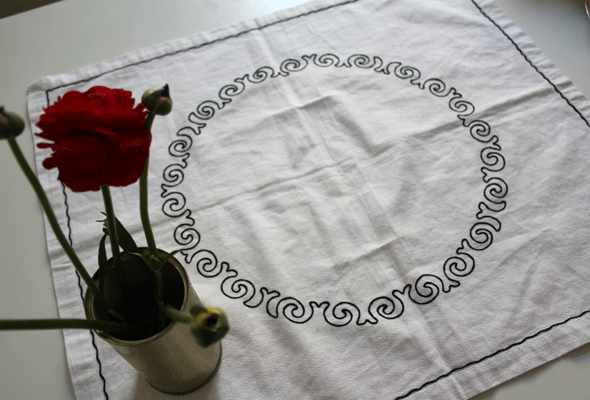 An embroidered linen napkin.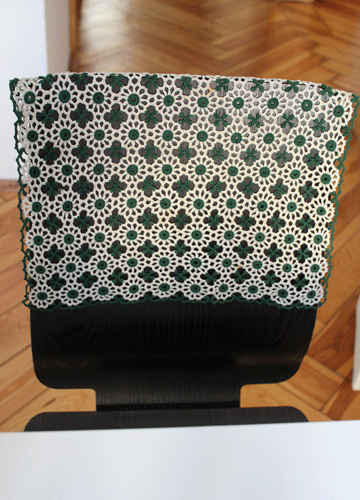 A fun green and white crocheted… doily?
And some awesome little yellow numbers I wrapped around a tin can for a charming vase.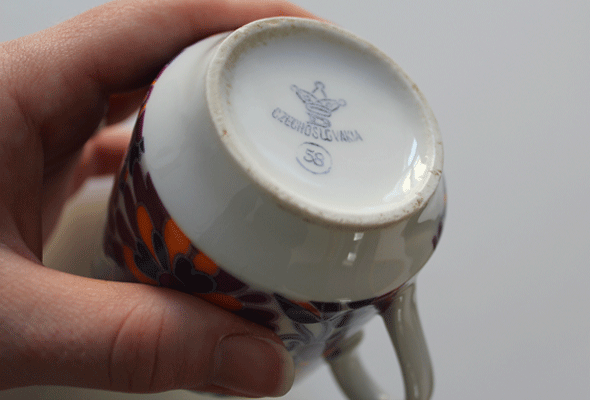 I know one day I'll have to mess with getting all these treasures back home, but it'll be worth it. How are they not the perfect souvenir of our time here with stamps like this? And all of this only cost $20.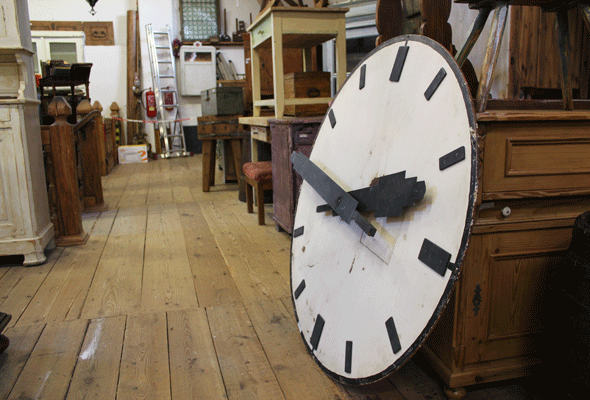 Now if I can only figure out how to get this one home. How awesome would it be in a living room??