My apologies if I repeat myself, but I still get so excited about my jewelry storage. I used to keep my jewelry in a very nice, slightly stuffy jewelry box. And the happiness of letting go of the jewelry box, and having my jewelry out in the open has not fizzled. It's instant eye candy. So though I've probably reached my jewelry storage post quota (first here, second here, and third here), I have one more.
In our newest nest, I claimed the charmingly-unfinished windowsill in the corner of our bedroom.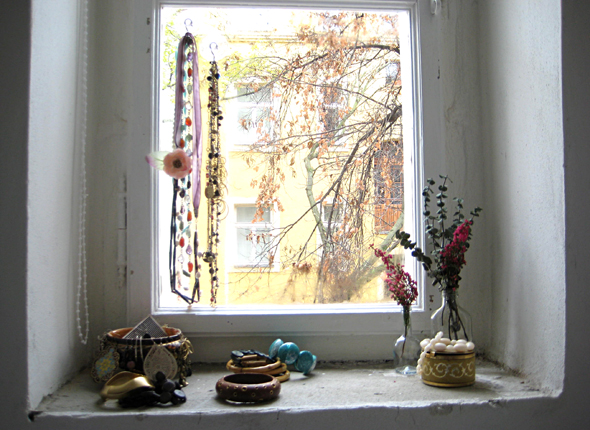 I do believe deep windowsills are my new favorite.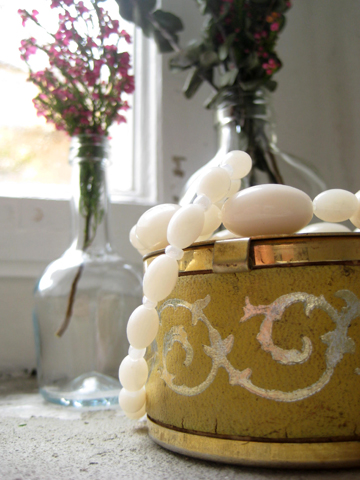 I got this charming yellow box at a flea market this weekend for about $3! It's even lined inside, as if awaiting the arrival of a tiny princess.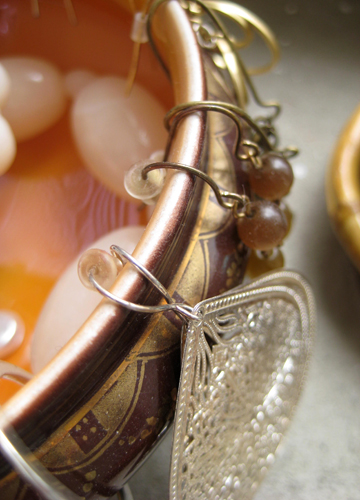 And anything with a lip continues to be my favorite way to organize and display earrings. From tea tin, to glass jar, to this ceramic compote made in "Czechoslovakia."
So speaking of jewelry, allow me to segue to my latest fashion dilemma.
When my husband and I packed for our move, we only brought the essentials, and I only packed my favorite clothes. But perhaps in doing so, I skipped some of the basics that make my favorite clothes easier to coordinate. I don't really know. I just know I've been wearing the same two pair of jeans nearly every day.
So, as my tightwad-self tries to come up with a solution for this problem, I'm considering a shopping spree wherein strategy will be key. (Otherwise, I'll wind up buying clothes for my furniture.) Here's what I'm thinking: going basic. Getting lots of simple, easy-to-mix-and-match pieces, and adding style through accessories. Seems like I could spend less and get more this way.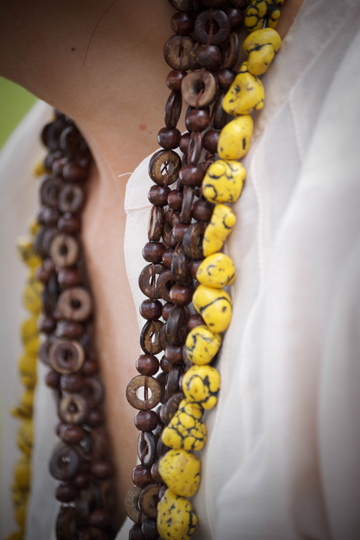 So, speaking of accessories, here's a shout-out/plug/thanks-for-the-inspiration to a friend who has an awesome new business. Jessica has brilliantly combined some of her passions and talents with some of her goals in a new jewelry and accessories business, Noonday Collection.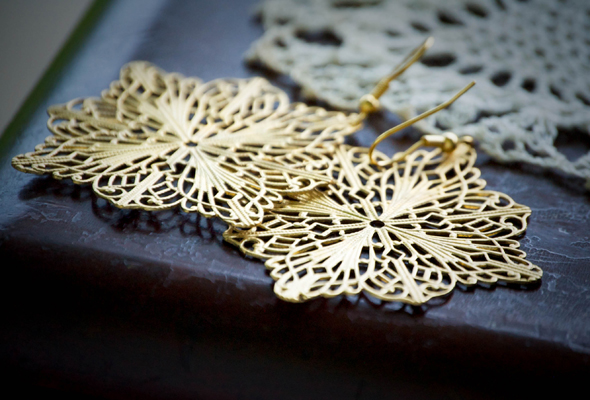 The jewelry comes from many of the third-world countries Jessica has visited, and women she has met. The money raised from this venture will help Jessica and her husband adopt a little boy from Rwanda. How cool is that?? And once their little one is in the fam, Jess will continue by helping other families adopt.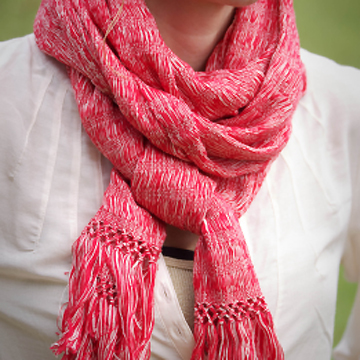 And from a woman with a killer sense of fashion, this stuff is rad.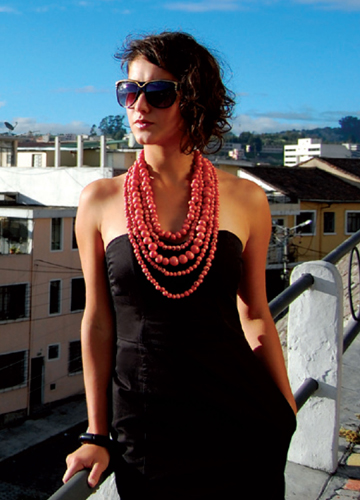 And wouldn't all look great in my windowsill?:)