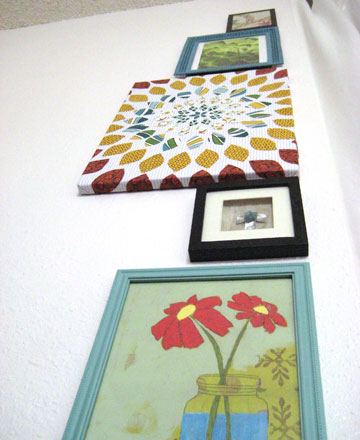 Brainstorms always brew at the most inconvenient times: when I'm trying to sleep, when the hubby's busy, or when I'm home alone. The reason this is a problem is I always have to do it now! And "it" usually involves moving furniture or some other task that a third or fourth arm would make significantly easier.
This time it was hanging an arrangement of hodge-podge art in a line from ceiling to floor. I wanted every edge lined up two inches from the corner of the wall. It could work. In fact, it could look awesome! Or it could look stupid. It's one of those times it might be helpful to grab the nearest passerby and say, "Here, hold this." Then step back and take a look to make sure your brilliant brainstorm is in fact brilliant. But there was no such passerby in my guest room.
Eh. I'm going to do it anyway.
How to Hang Things By Yourself in (*muffled*) Easy Steps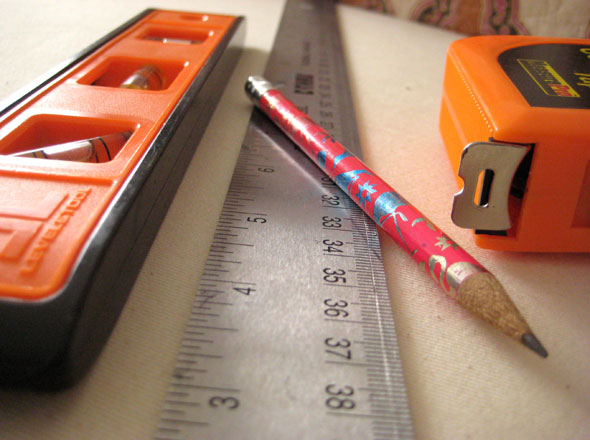 Arm yourself with measuring tools, a level, and a pencil. Preferably a hot pink one leftover from grade school.
Decide how you want your ragamuffin arrangement arranged. Lay it out on the nearest large surface.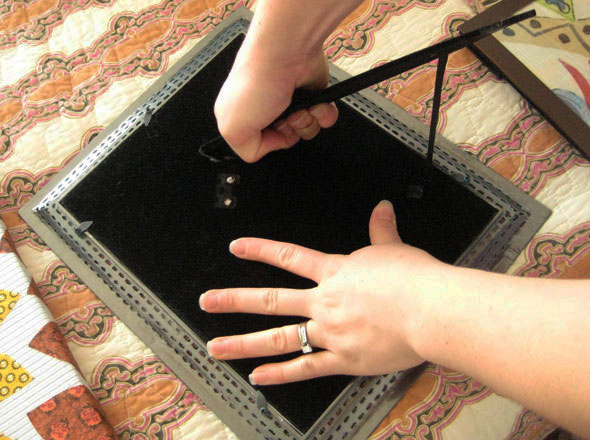 Tear the back holder-uppers off any frames that are supposed to sit on a table so they can hang flush on the wall without the stander-uppers sticking out the back because that just looks silly. Besides, that frame has been in a closet for 47 months. Just commit.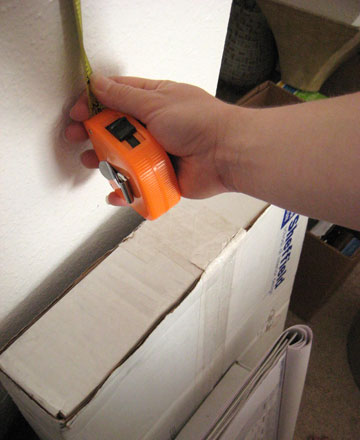 Measure the length and width of your arrangement, then hold those measurements on the wall with a tape measurer to see where you want them to be. Don't clean up all the junk that's only sort of in the way. It'll only slow you down.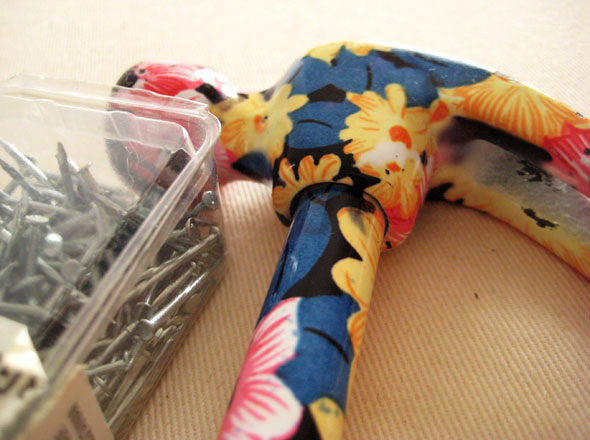 Run downstairs for the fourth time because in your haste and excitement, you forgot your girl hammer and nails.
Go ahead and hang your first piece (the top and/or middle piece). This will be your reference point for the rest.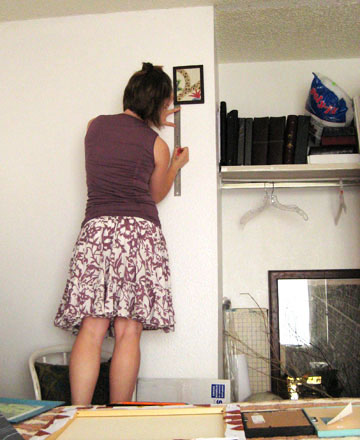 This is where the hot pink pencil comes in. Resist the temptation to just start hammering. Trust me. That's my old method, and I have a dandy collection of holes behind every wall hanging. (Next in this series: Fun with Spackling.) The key is to measure and mark, measure and mark.
Measure the distance from one picture to the next, adding an inch or two for space between them.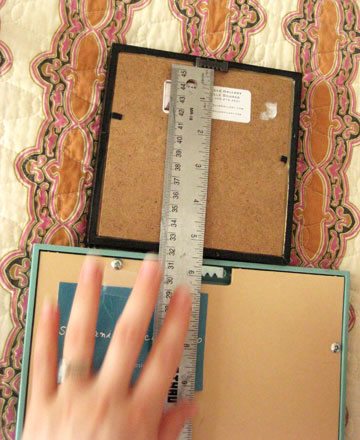 Measure that distance on the wall, from the first nail hole to where the second will go, and mark it with your pencil.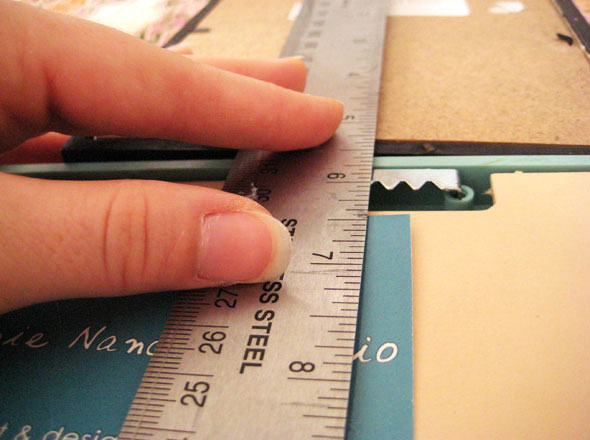 Keep doing this for each pic. Once you've marked each nail hole, you're allowed to pick up the hammer again. Add nails. Add art.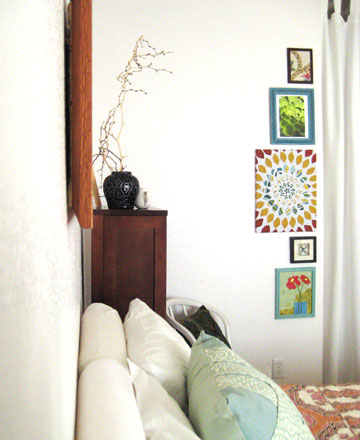 Now clean up all the mess so you can take a picture to show off to your friends. And revel in the glory of a brainstorm that is in fact awesome.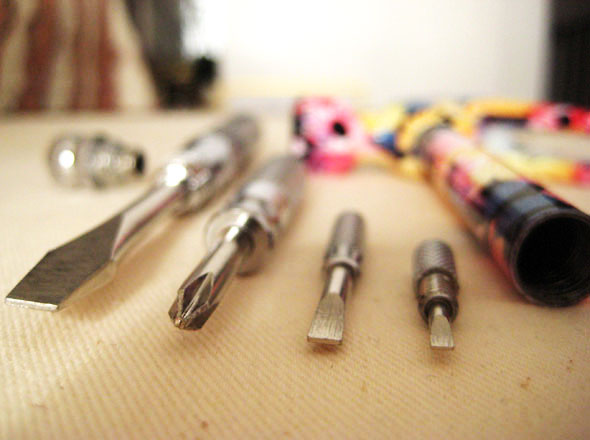 Bonus feature: Girl hammer. My dad and brothers teamed up and gave me a "girl toolbox" as a wedding gift. I wish I could say I remember what was in it, but it doesn't matter. Because it contained this hammer. It has flowers and hidden screwdrivers. If you don't have one, you need one.