Yesterday, I spent nearly my entire daily  allotment of blood, sweat, and tears on these dang curtains. Okay, the blood was from whacking my hand on the shower head, and the tears came in the form of angry grunts, but the sweating was real and a direct result of these dang curtains.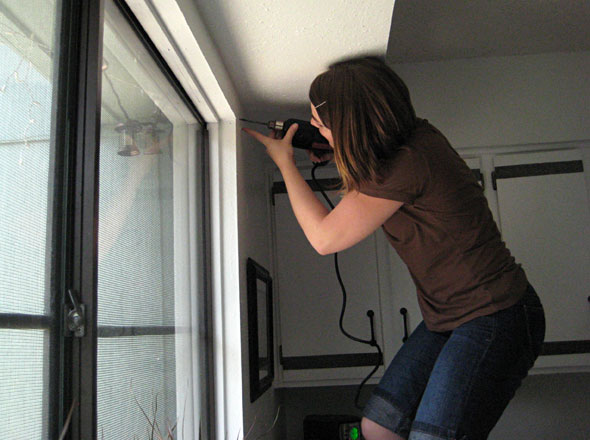 First there was the quad-burning curtain rod install.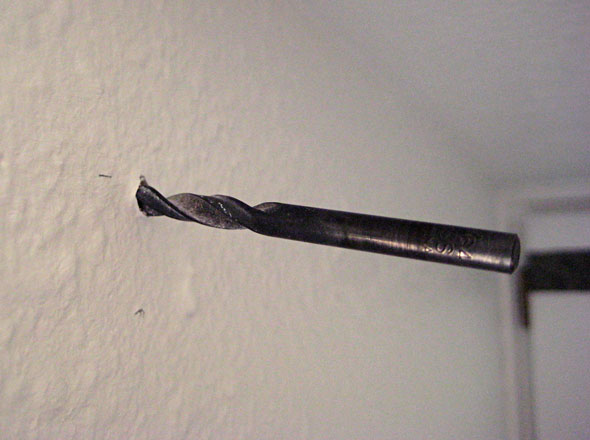 And the drill bit I got stuck in the wall.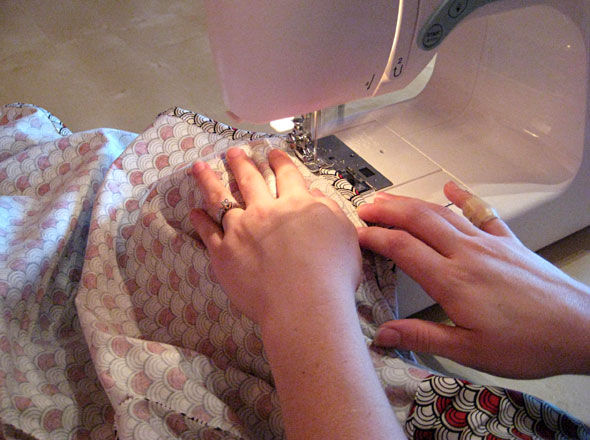 Then there was my magic act of turning one piece of fabric into two (cutting it), then turning it back into one (sewing it right back together). Sewing straight lines is easy. Measuring is mind boggling.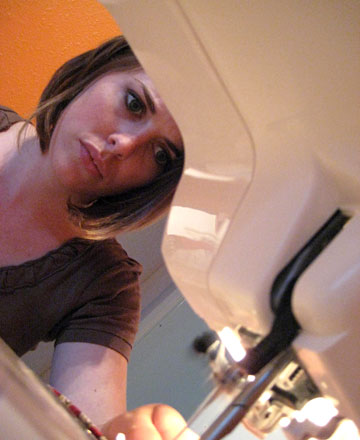 At least I had my "Concentrating" face on.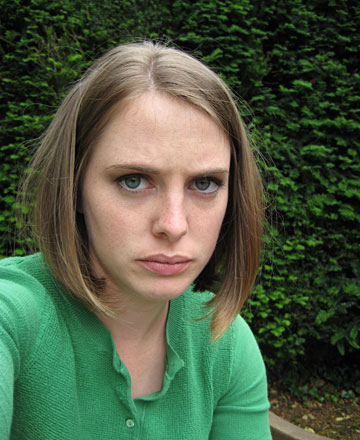 It's very akin to my "Stop sketching so we can go eat dinner" face. I perfected that one on the husband when we were in England.
All worth it had this: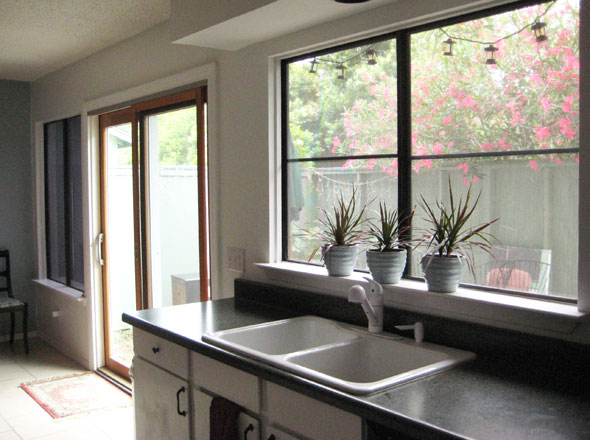 …turned out better than this: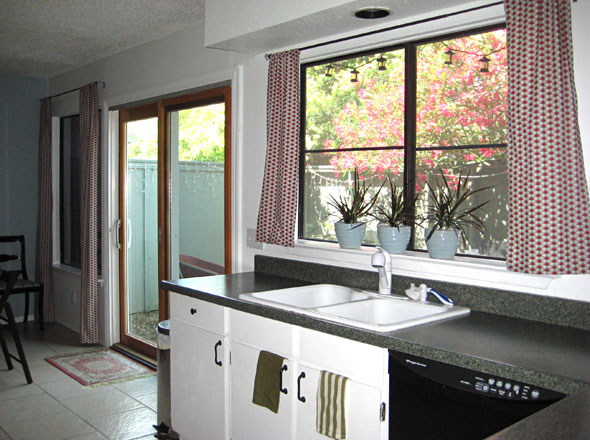 Puny, flimsy curtains. Great fabric (recognize it?); stupid curtains.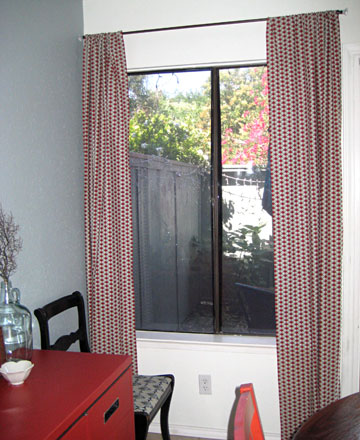 They don't have much weight because I just used a light-weight quilting cotton, plus I was too lazy to line them. So I don't like the way they hang.
And the ones above the sink look cuntry (I'm picky about curtains and pretty much only like to-the-floor panels). And they're narrow (full would look better), because I only had so much fabric. Stupid curtains.
Next time, Mom, will you make them for me?