Stashbusting: Busting one's stash; getting rid of the clutter that is one's fabric stack. I learned the term over at Dollar Store Crafts, and thought, "I've got some stash to bust."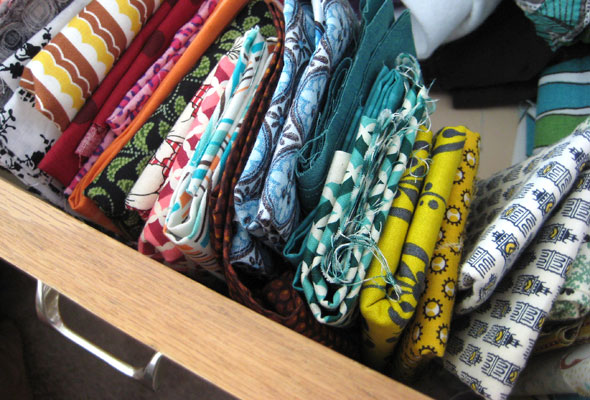 I have a bunch of fat quarters from a project that never happened, so my pickins were none too slim. I decided to make a flowering fabric collage.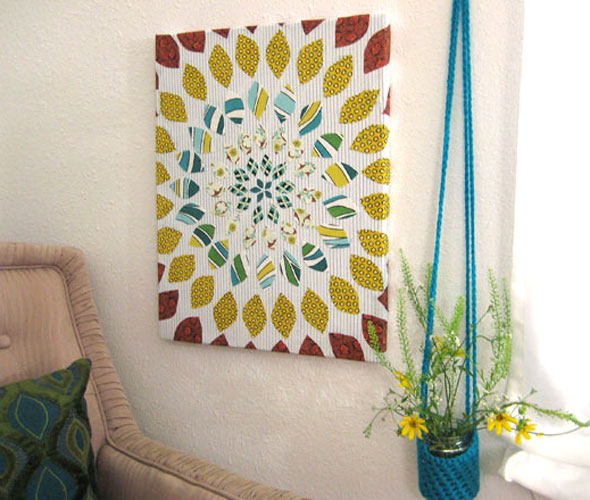 It's really quite simple.
Wrap a canvas with a solid fabric (lest your collage look downright psychedelic) for the background, and attach with staples on the back.
Cut out leaf shapes in increasingly larger sizes (I started with 1/2″ long, and increased each by another 1/2″).
Dip the back of each leaf in mod podge.
Press on.
That's it! (Tip: I did find it helpful to do a test run of the layout with paper before I started.)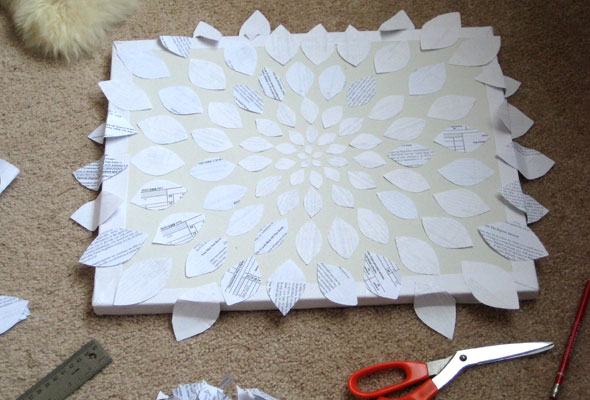 I like how happy the piece turned out to be. And for fall and winter, it wouldn't take any time at all to create another piece, perhaps with cooler colors. Plus, my new art gave me the perfect place to hang the jar cozy my friend and guest contributor, Sara, made for me! Aren't they a nice pair?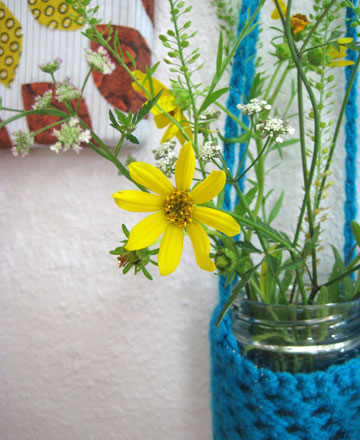 Speaking of stash-busting, you may also like these: my bird and leaf silhouettes and vine collage, both with free pattern downloads.
Note: If you liked the video soundtrack, you can download the song free right here.