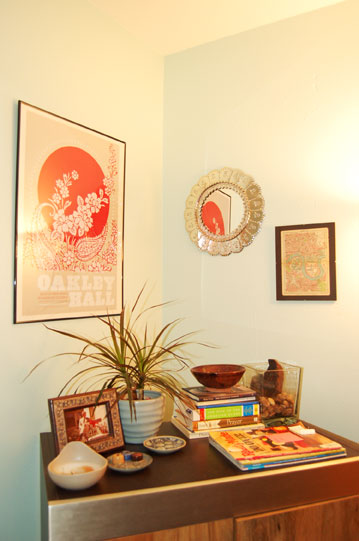 It's been a while since my last post – it's been a very busy summer, but I'm back and ready to be crafty again!
Last month, I took a weekend trip to east Texas to be with my family, and I decided my drive back to Austin was to be leisurely (no lead foot here!), full of good music (I believe Phoenix, Passion Pit, Mumford & Sons and Patty Griffin were on my playlist that day), and open to a stop or two in a small town's antique shop. Driving through Brenham, I saw a cute little shop called Leftovers. It was beautifully organized, and there were so many great finds, but a little map was what caught my eye.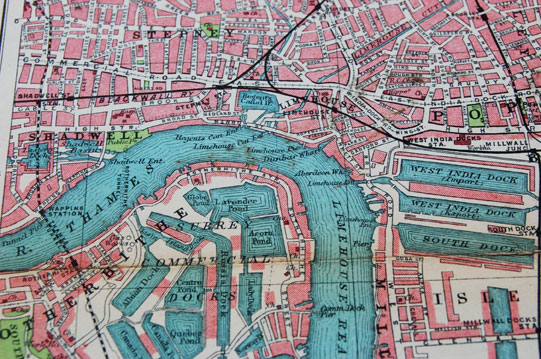 The colors matched the other 2 posters in my room, and upon taking a closer look, I realized that it was a page from an old pocket atlas of London, one of my favorite cities.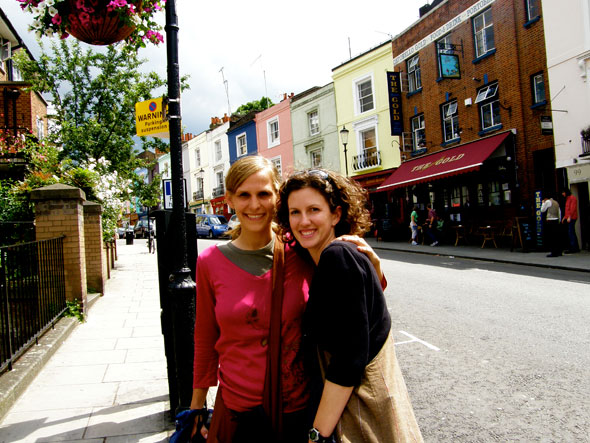 (My friend Julie and I on Portobello Road from a couple of years ago).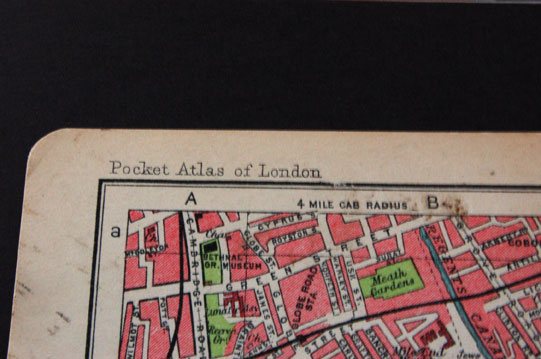 The edges of the paper were worn, and it was a bit ripped, which appealed to me, and for $3, I thought it would make a meaningful piece of art in my room.
I wanted to accentuate the worn edges of the paper, so I decided that a simple black matte and a borderless frame would let the map speak for itself.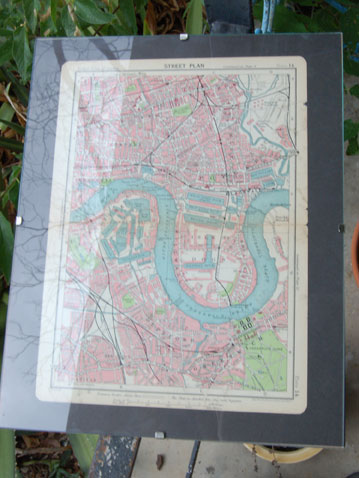 I got lucky and found the frame I was looking for at the G-dub (aka, Goodwill) for a dollah seven, but they are easily found at Hobby Lobby for almost as cheap. My frame also happened to come with the black paper already in it (it was definitely my day at the G-dub!), but matting paper isn't hard to find, folks.
I got the map in July, and I'm just now enjoying my ode to 2 things I love: anything vintage and the city of London!