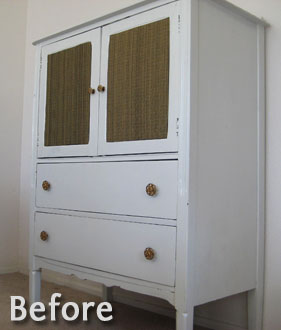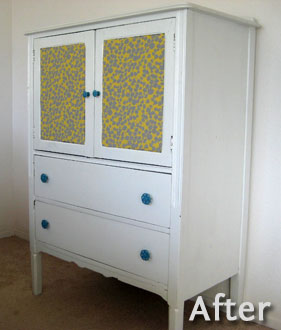 This old dresser has served me well since high school, when I convinced my mom to paint the door panels royal blue. Hideous. Evidently I had to grow into good taste.
A few years back, I created a quick-fix (because I'm too lazy for a full re-finish) by cutting out cardboard rectangles, wrapping them with fabric, and hot-gluing them over the royal blue disaster.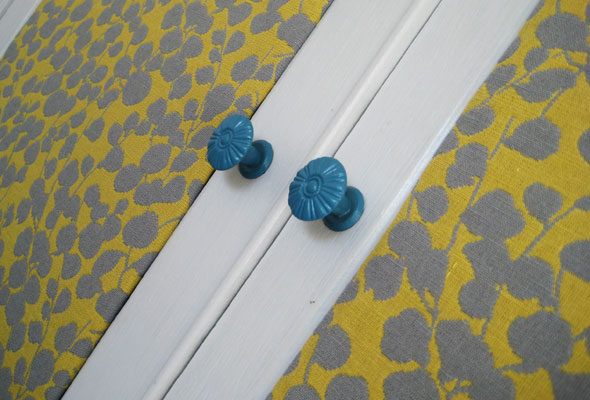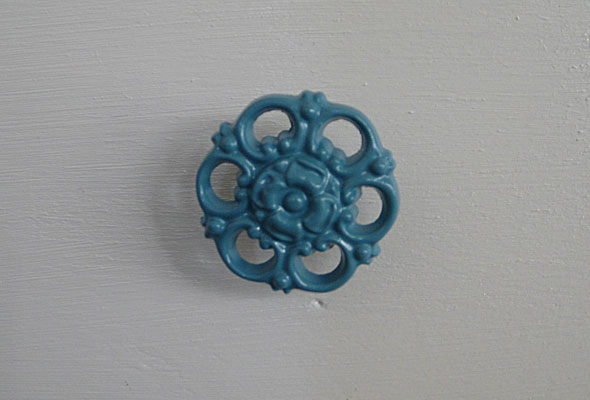 Now that my bedroom is finally coming together (stay tuned), it was time for another facelift (still too lazy for a full re-finish). This time I used a spot of teal spray paint, and a quarter yard of the raddest fabric I've ever owned.
Oh, she's cute! I think she deserves a name now. She looks like an Amelia.