I do love our posh little pad. But it's almost too posh. Every corner is planned. Every inch used to its best potential. The curtains are hung. The walls are painted. Basically, the decorator in me has nothing to do! It's stifling! And not because it's 100 square feet.
There is one thing, though. I find these photographs to be a yawn. In a city full of amazing architecture, how do you manage to choose the most boring photos of the 11th century church up the hill? So I fixed it.
And anyway, I think my graphic DIY art fits the feel of the joint much better.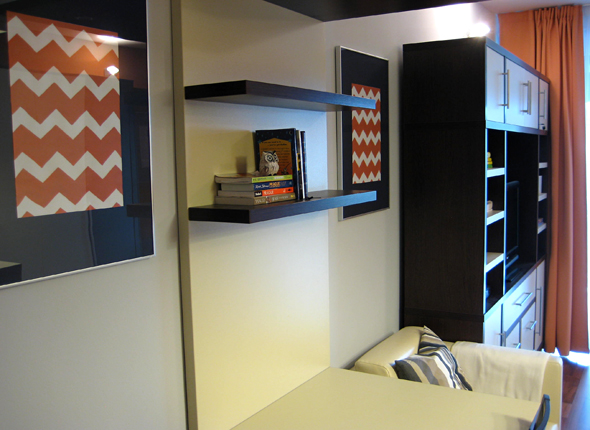 Not to mention how well they draw the orange from the curtains into the room.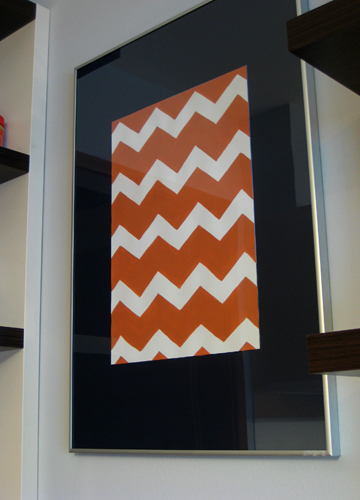 *Dusts hands.*
Now I just have to remember to remove all signs of my improvement before they deduct it from our deposit.
(For DIY chevron instructions, I hit up kelly + olive. And Jess's chevron art at Makeunder My Life is my favorite yet.)