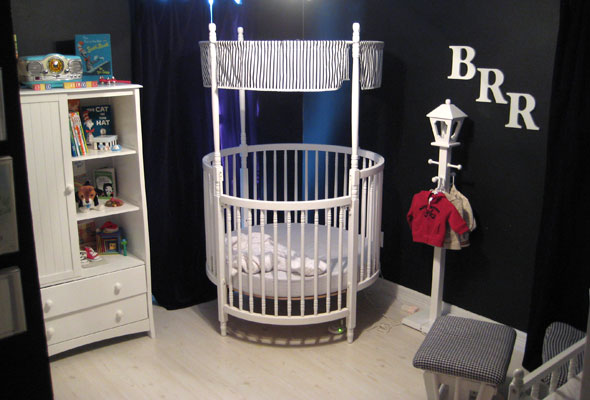 Is this not the raddest nursery on the planet? It's so Rock 'n Roll. Which is appropriate since dad, Brian, is a guitarist and mom, Chanel, a drummer. Hip, I know.
So of course their tot, Red, has the Hard Rock of baby nurseries.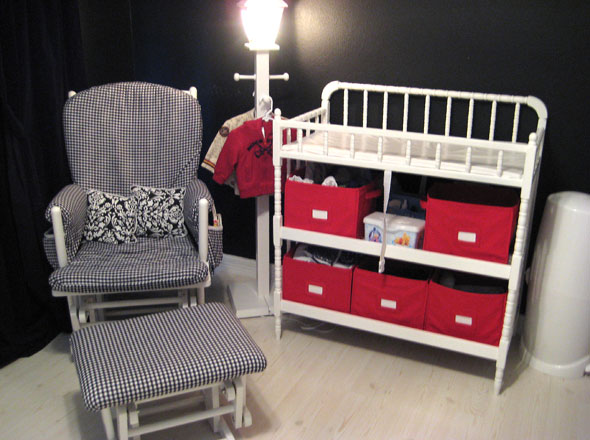 The black walls are actually left-over from when Brian and Chanel used this as a media room. When they found out they were in the family way, they decided they could still rock the black for a nursery. And I completely agree. With all the white in the room (do you see that nearly-white laminate flooring??), the black is bold without being cavernous.
Some of my favorite details: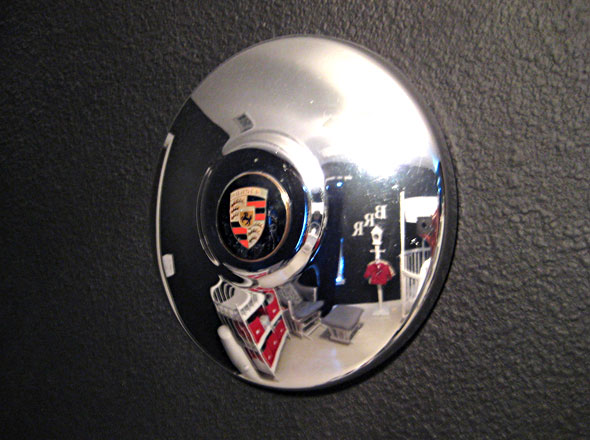 Hubcap. Chanel dug this out of the garage when Brian (who's into cars) wasn't looking.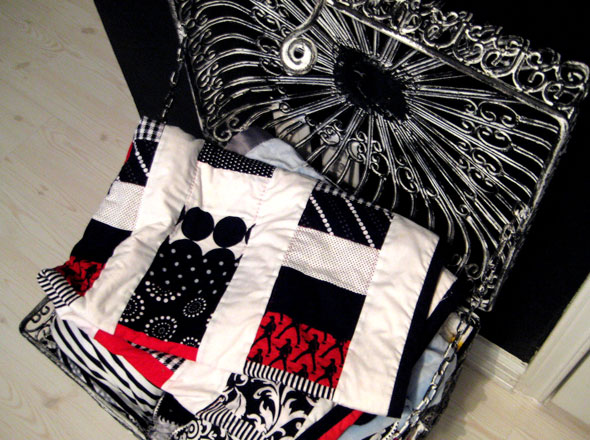 Wrought Iron Chest. Chanel bought and painted this in college. Now she uses it to store all of Red's handmade blankets, which is great because she can (mostly) see them, rather than stashing them away in a closet.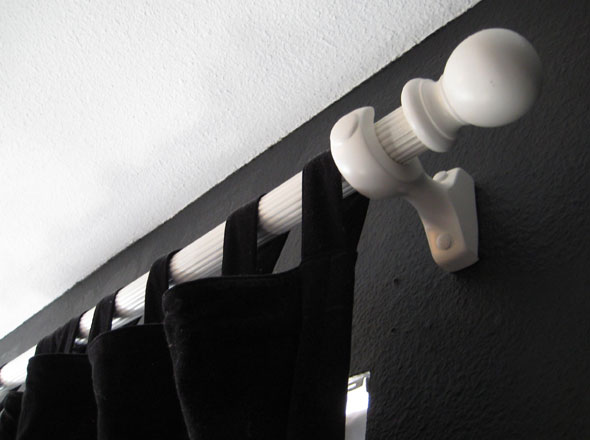 Curtains: Black Velvet. Go ahead. Sing it. Brian and Chanel would want you to.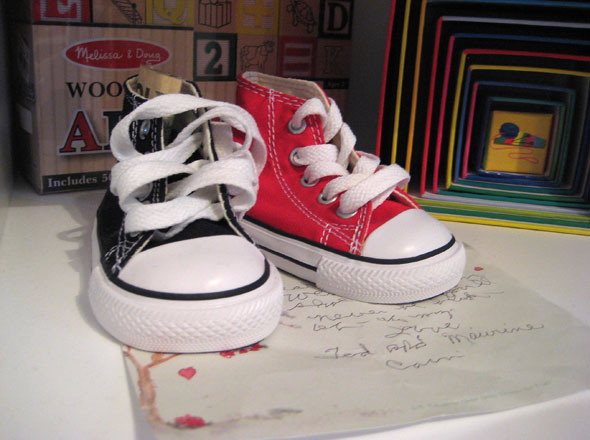 Tiny converse. In high school Brian was known to wear a red Converse high top on his right foot and a black one on his left. The Christmas before Red was born, Chanel put a tiny red and black Converse in Brian's stocking. It was his favorite present that year.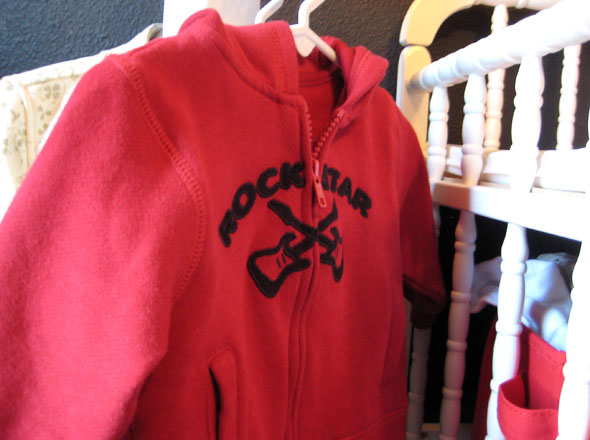 "Rockstar" hoodie. Need I say more?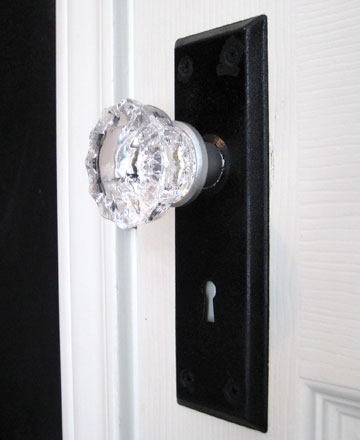 Glass door knob. This beaut came from Lowe's, sporting a brass plate. Bleck. Chanel fixed the problem with black Rust-Oleum. She's a smart one. (For reals. Like kicked my *hmhm* in French in high school, and pretty much every other subject.) (Oh, PS: I went to HS with Brian and Chanel. They were sweethearts.)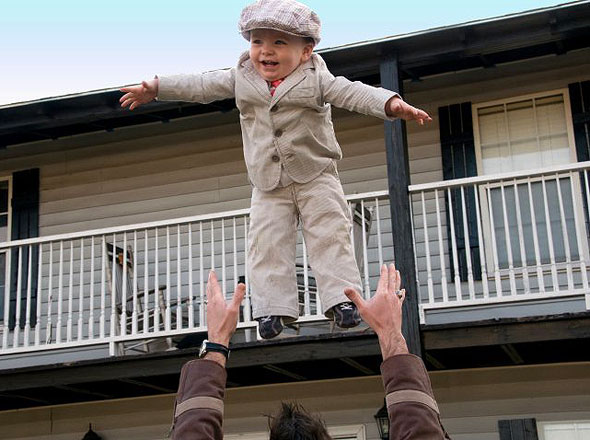 The baby. Red has a good life. And his bad-to-the-bone nursery is just the beginning.
(One more fun nursery fact: if Red had been a girl, Chanel still would've kept the black, and just accented the room with red hearts. Black and white=gender neutral!)