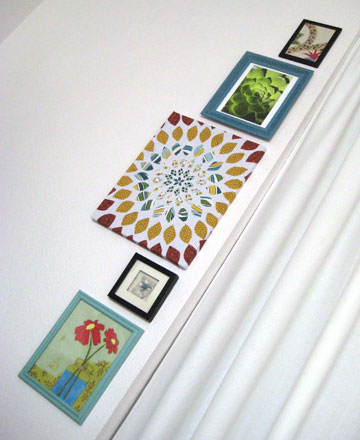 This is a shout-out to all the artists who made my newest arrangement possible. Starring, from bottom to top:
I picked up this Stephanie Nance print at an art bazaar. Would also love to have her Agave #2! Found the plastic turquoise frame at a thrift store.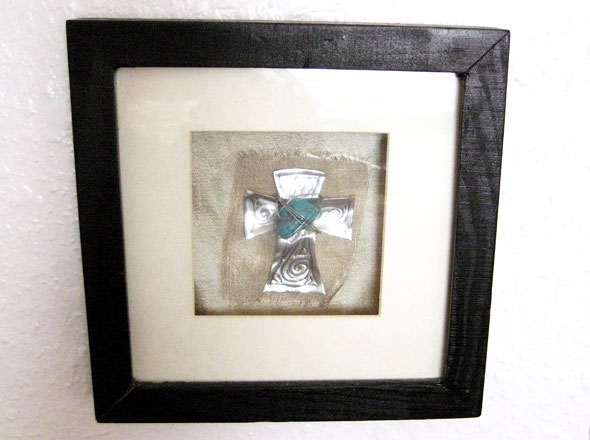 This was a gift from my bro by an artist friend of his, Tiffany Bohrer. Love the simplicity of it. Tiffany's current artistic endeavor is a rockin' TV show with her hubs: Utopia Joe.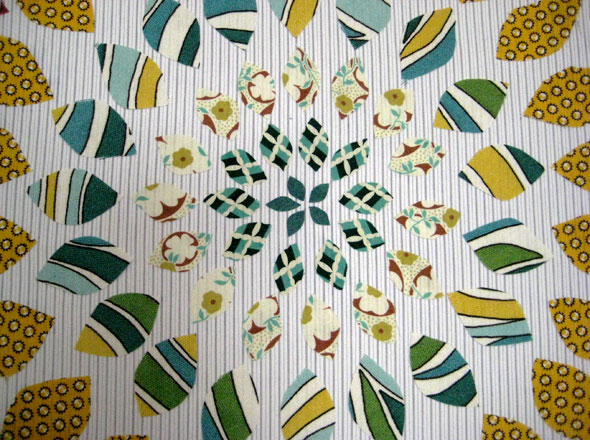 Made this mah-self. And made a video of me making it. If you haven't seen it, watch it here.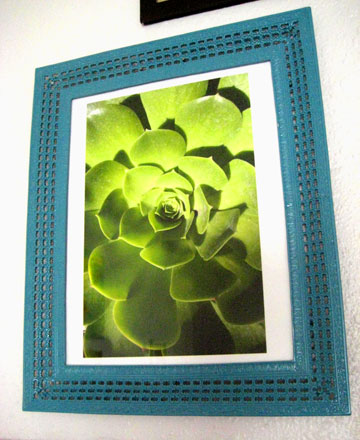 I have a weakness for succulents. And I particularly love this one because I can't kill it. It's a photograph by a friend who's an even more amazing painter — Doug Naugle. Seriously. His paintings will blow your mind. (And I'd be remiss not to call your attention to the fabulous spray paint job on this frame that I never really liked. Now, sporting my new favorite color, I love it!)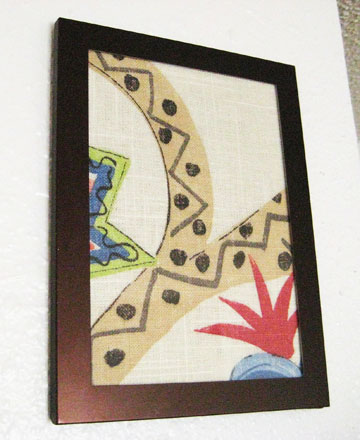 And not to end on a fizzle, but this is a fabric scrap. I sewed a custom ceiling-to-floor shower curtain for a friend, and had a sliver of fabric leftover. Figured it would come in handy eventually.