(Although it'd be nice to have $25K to re-do a bathroom, I love seeing what people do with what they have. My mom's front bathroom had dark wood paneling and cabinets, and an ugly countertop. All of it's still there… it's just all had a facelift! She'd already covered the counters with Granicrete by the time I took the befores, but you get the idea. See more of her bathroom makeover details here and here. ~Amy)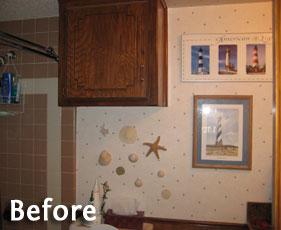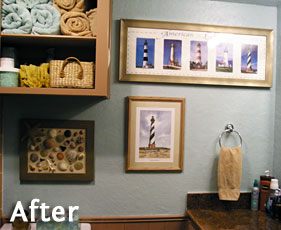 Ahhh, the bathroom's finished and I'm satisfied with it's transformation.
Picking paint colors for this project was an experience like no other I've had. I figured I'd better find a shower curtain that I liked — bought 4 before I found "the one." Then searched several paint stores before deciding on a wall color a bit lighter than the curtain.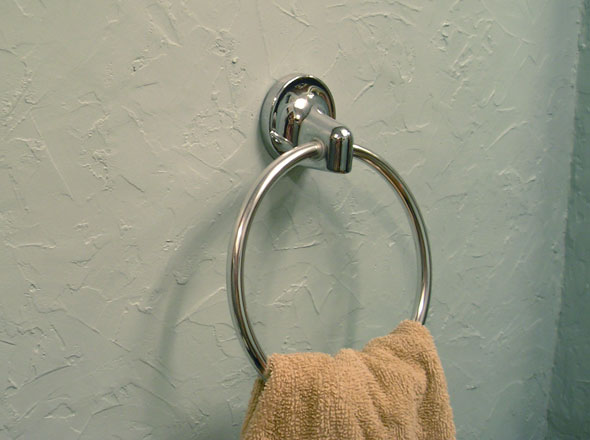 I tried my hand at free-form texturing the walls; all I have to say about my technique is that it's…unique!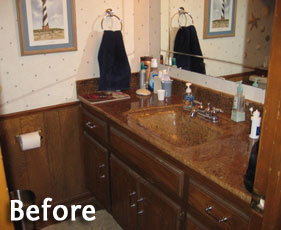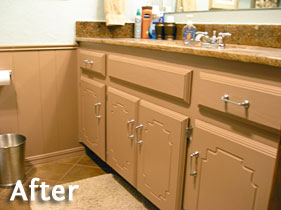 Then for the woodwork and cabinetry I was determined to find a paint color that nearly matched the bathtub tile. Do you have any inkling how many hues of a "pinkish tan" there are???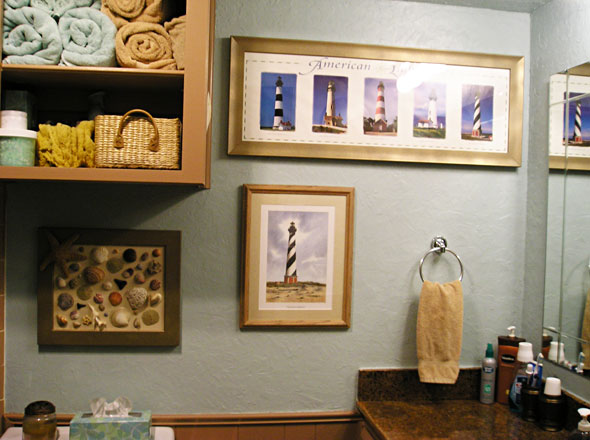 Next I had to re-mat my favorite lighthouse print as well as get a frame for the lighthouse poster and spray paint it along with an empty frame for my artsy project.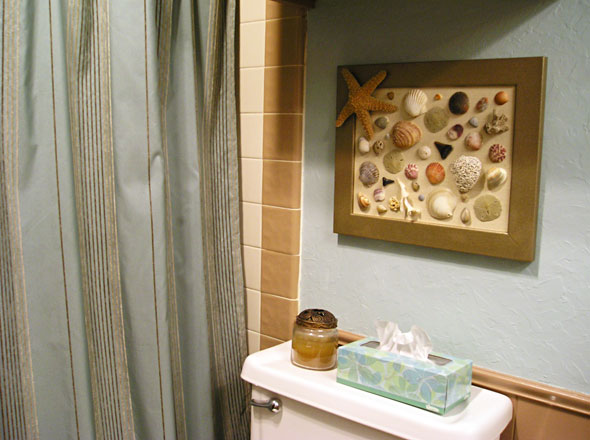 Now came the fun part: sorting thru my collection of shells and beachcombing finds to make a collage. I used good ole E-6000 glue to fix all my favorite seashore treasures onto the mat board in the sand textured spray painted frame.
Now, every time I go into the bathroom I take a moment to think of my favorite vacation destination: the beach! I even have a candle on the back of the toilet, it's scent: Sun N Sand!